Week 8 Bell Schedule:

Friday is a Pupil Free Day! Teachers will be hard at work planning projects and updating grades.
The latest edition of the Vitruvian Post is live! Head to https://vitruvianpost.com/  to check out what the awesome student's in our Journalism pathway have been working on.
All-Star Awards
Congratulations to our September All-Star Award Winners!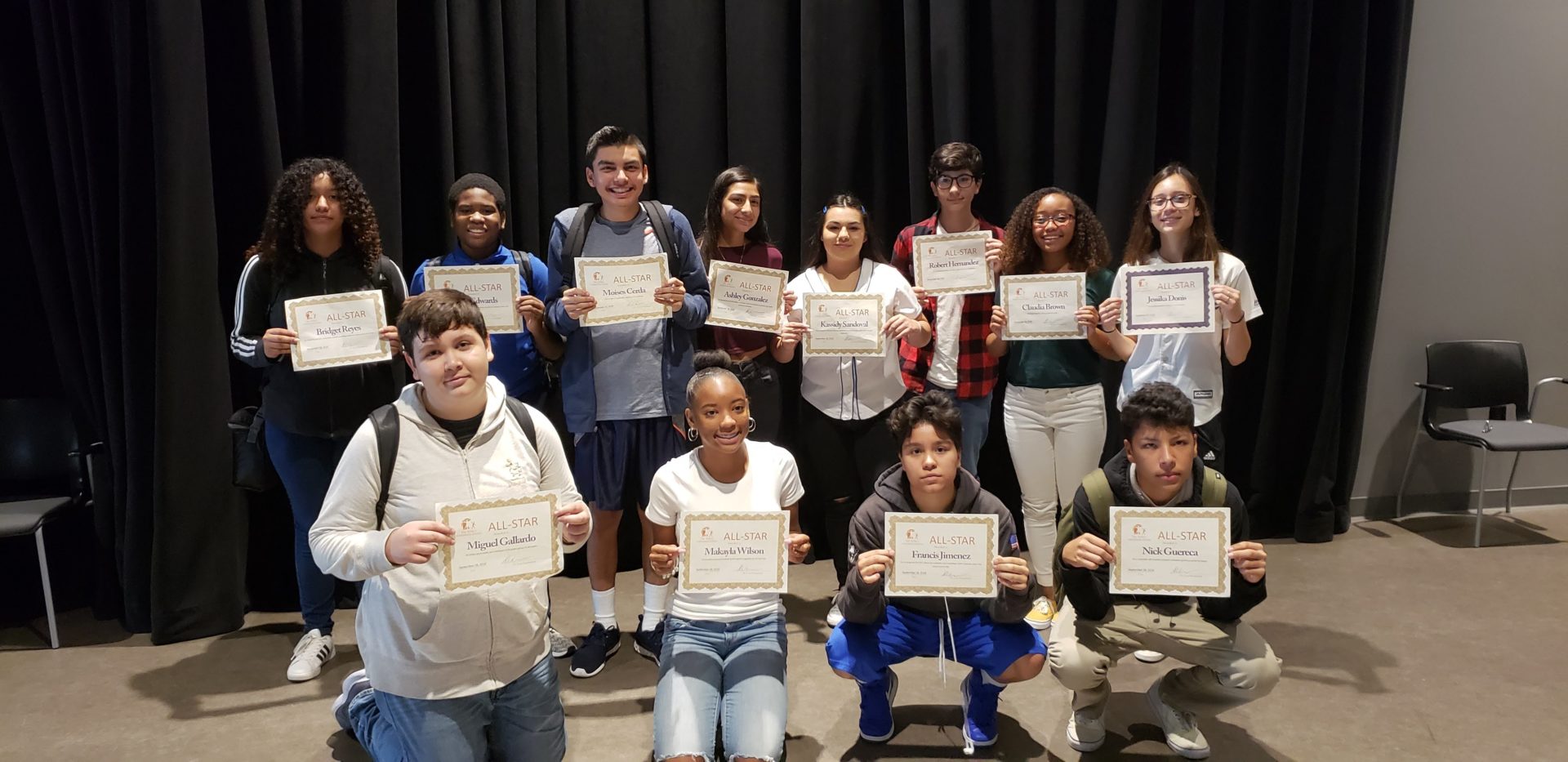 The American Narratives Museum Exhibit is on Thursday, October 4th from 6:15-7:30 in the Black Box Theater.  This English and United States History project is based on the question: Which American Stories get told, and how? Junior students will guide you through a museum-style experience featuring spoken word, displays of original research, photo essays and more! Event Flyer is here.
The Mobile App Showcase is on Thursday, October 4th from 5:00 to 6:30 in the DVC common area. Juniors and Seniors from the Computer Science Pathway used Java code and Android Studio to build their own apps and they would like to show you their process while you try out their apps. Computer Science showcase flyer is here.
Weekly Athletics update:
https://docs.google.com/document/d/1soeWjGTVwhVCbOMP52XHGYAGcfnnVV3hjJBCJBHKT0w/edit?usp=sharing