Hi DVC Families,
We had a wonderful time with our 9th graders and our leaders on the DVC Overnighter! Click here to see the slideshow: DVC Overnighter Slideshow
Here are a few pictures as well: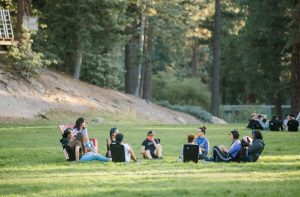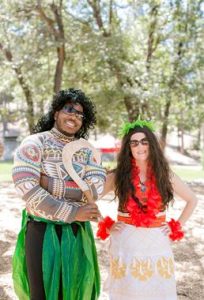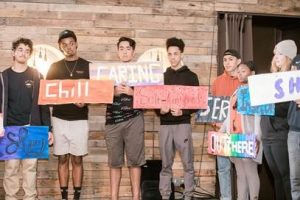 If your student went on the DVC Overnighter, but you haven't had a chance to make a donation to help us with the cost of this trip, please visit this link:  dv-overnighters.eventbrite.com
Please click here for the full week 3 schedule: DVC Week 3 Schedule
Next week is the start of our seminars! We have one additional seminar, Archery, that is also available to students, but it was not on the survey. Please email me at edsouza@davincischools.org if you'd like to enroll in the Archery seminar. Here is the description: In this seminar, you will learn Olympic Recurve Archery. We cover all the fundamentals of archery form, technique, safety and how to care for equipment, but best of all have fun.
We also have student picture days on Wednesday, 9/4 and Thursday, 9/5. Students will get their picture taken on the day in which they have English class. This picture will be available to you for purchase. It is also the picture we will use to make students' ID cards.
I had made a previous post regarding an opportunity to participate in a Northrop Grumman Internship Program. This is open to 11th and 12th graders in the Computer Science Pathway at DVC. The meeting will take place in the common space on the DVC floor at 8:30am on Friday, 9/6. Please RSVP at this link if you plan to attend: Northrop Grumman Internship Link
Please note these upcoming events:
9/12: Back to School Night @ 6pm
9/12: Computer Science 11th Graders @ Riot Games
9/13: Student Club Fair
9/18: School Site Council Meeting @ 4pm (new date)
Next week's schedule is below. See you on Tuesday, 9/3!
Erin