Dear DVC Families,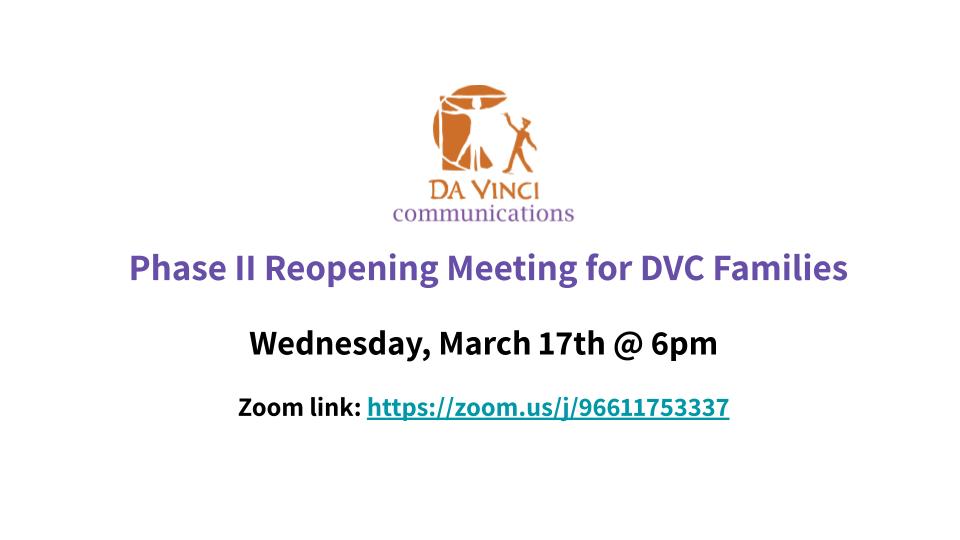 This Wednesday (3/17) at 6:00pm, we will be sharing the specifics of our plans for a phased-in return to campus between April 12th & June 9th.
Here is the Zoom link for the meeting: https://zoom.us/j/96611753337
We will be sharing the on-campus programs and activities that will be available to students and there will also be a limited time for Q&A at the end of the presentation. The presentation will be recorded and made available to you if you are not able to attend tomorrow evening.
We appreciate your support and we look forward to seeing you this week!
Sincerely,
Erin