Happy Monday, DVC Families,
There is no school today as it is spring break from now until Monday, 4/12. School resumes on Tuesday, 4/13, and our return to campus plans will begin on Tuesday, 4/13.
Our weekly schedules have a new look, and we've explained how the schedule will work from now until June in this video. Please check it out! If your student is scheduled to come on campus after spring break, please review the following protocols with your student(s): DV Students: COVID Symptoms, Prevention and Tracing. All families will also be receiving an email from the Da Vinci Schools Central Office with all the details regarding our on-campus health and safety procedures and protocols. If you haven't already done so, please bookmark this website (tinyurl.com/dvcwebsite) as a helpful resource to accessing the information you need.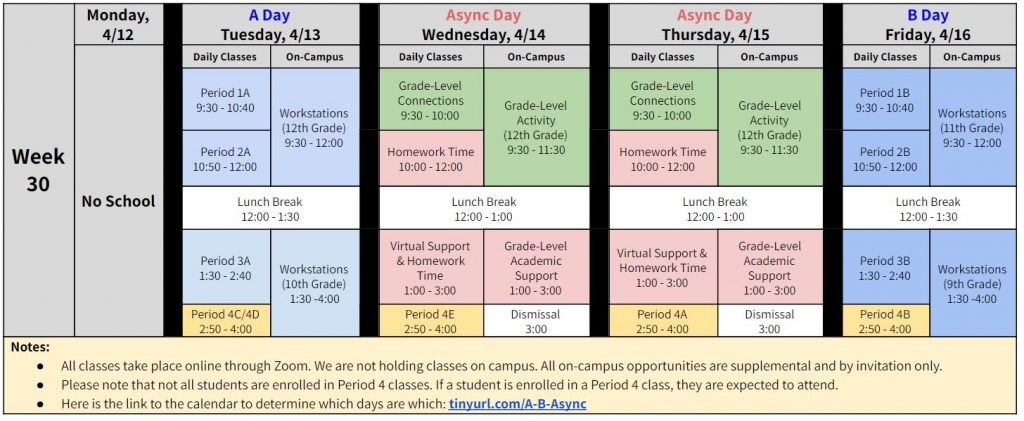 Looking back: We also want to acknowledge that this past week (Wednesday, 3/31) was Cesar Chavez Day, which has historically been a day of service at DVC. We look forward to commemorating this day with a return to the importance of giving back to the community during the coming academic year, and we welcome your suggestions.
We hope that you and yours have a restful and safe spring break, and we look forward to welcoming students back on campus when we return.
Sincerely,
Erin