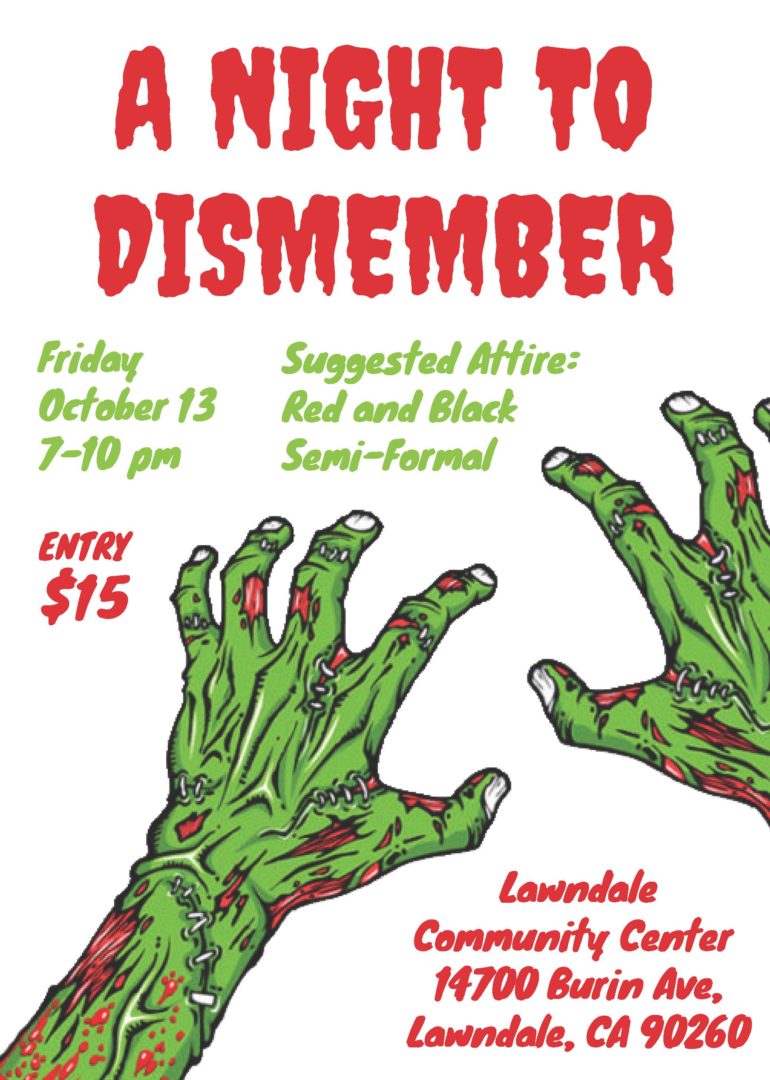 We invite all students to join us at the Fall Semi-Formal on Friday, October 13th from 7 PM to 10 PM at the Lawndale Community Center (14700 Burin Ave, Lawndale, CA 90260).
The theme is "A Night to Dismember" and students are encouraged to dress in red and black semi-formal attire for a night of fun with their friends.
Tickets are on sale for $15 at lunch and after school starting Monday, October 9. Thanks again to all of our parent volunteers who are helping to make this a special night for our students!
All student outfits and costumes must meet normal school dress code policies. Students out of dress code will not be allowed to enter the dance.
Halloween make up is ok, no masks allowed.
All students must arrive at the dance by 8:00 PM. If a student does not arrive before 8:00 PM, they will not be permitted to enter the venue.
All students must stay until the dance is over at 10:00 PM unless a parent/guardian arrives and personally picks up the student before 10:00 PM.
All students must be picked up no later than 10:15 PM. There will be no student supervision after 10:15 pm.
If students would like to bring a non-Da Vinci student as a guest, they must complete a guest application and get approval before the event.