Family Dinner Tomorrow!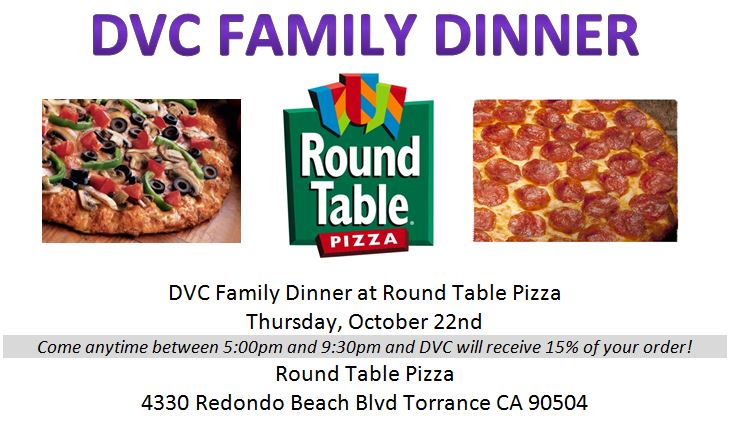 Los Angeles Performing and Visual Arts College Fair
If you are interested in pursuing performing or visual arts in college, you can attend this fair at UCLA:
Saturday, October 24, 2015, 1:00 p.m.- 3:30 p.m.
University of California, Los Angeles, Ackerman Union, Grand Ballroom
308 Westwood Plaza
Los Angeles, CA 90024
http://www.nacacnet.org/college-fairs/PVA-College-Fairs/Pages/Los-Angeles.aspx
Spirit Week – Next Week!
Monday: Pajama Day
Tuesday: Toons Day (Cartoons and Super Heroes)
Wednesday: Twins Day
Thursday: Decades (#TBT)
Friday: Halloween Costumes
We expect great things from everyone, but especially on Halloween for costume day!
SSC Notes
We held our first School Site Council Meeting on Tuesday. Here are unofficial minutes and notes from the meeting, if you are interested: Minutes – DVC SSC – October 2015