Written by Christian Alfaro and Reese Gonzalez, DVC Students
As part of our work for our DECA chapter, the Strategic Communications pathway will be promoting waste reduction throughout all three Da Vinci schools. Our goal is to not only educate our students, but also to help the planet! We have worked to teach our peers about the importance of recycling and waste reduction and how to recycle by presenting slides in Advisory and with a game at Community Dialogue. Our goal is to have our entire campus community, including parents, learn how to recycle and reduce their waste.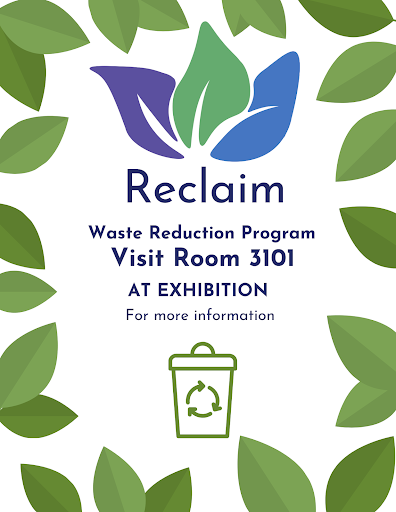 What is Reclaim?
Reclaim is the name of the new marketing program that was created and is currently run by the students of Da Vinci Communications. It began with the idea of Biology teacher, Mr. Mar, and is being carried out by the students of the Strategic Communications Pathway and the school leadership. After a deep evaluation of the schools' waste reduction habits, we came to the conclusion that we need to improve not just the school's recycling habits, but our homes and communities as well. By reaching out to adults in the community, we hope to spread awareness about the danger of not reducing our waste and what type of hazardous world we could create if we don't recycle. 
Stay tuned for a blog post next week to find out ways that you can help us help the planet, one step at a time!