Congratulations on an amazing exhibition night! We are so proud of all of the amazing work students have put together and projects that were presented this Wednesday!
We hope that you can all take some time to be with family this coming week and relax around a nice meal on Thursday.
Juniors and Seniors: We have internships available at Susan G Komen and Habitat for Humanity available for the Spring semester! These internships would take the place of your pathway course, and would require you to provide your own transportation. If you are interested, applications are due December 12th to Natasha by email at nmorse@davincischools.org. Check out the details below.

December Schedules
December has some strange school hours. POL schedules run for 6 school days: December 7th through December 14th. During POLs most students are only in school from 8:00am to 12:00pm, some students come only in the afternoons, and students with incompletes must stay in the afternoons to work on bringing up their grades.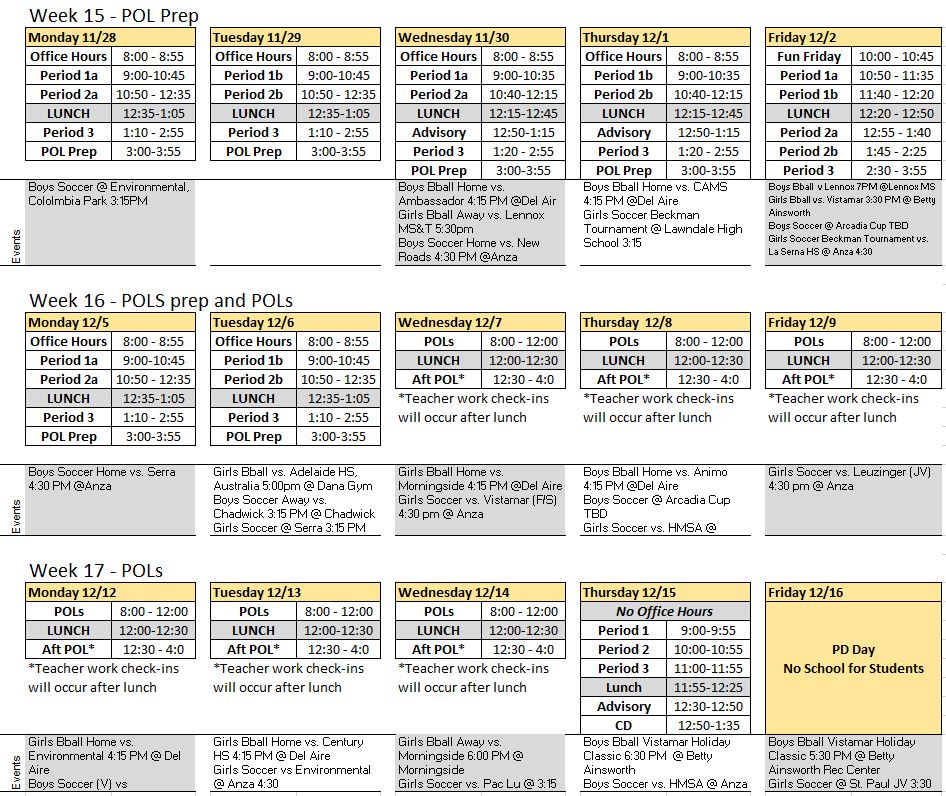 College Course Offerings
Juniors and seniors (and even sophomores with Nathan's approval): We will be starting our enrollment into spring semester college courses when we get back from thanksgiving break. Take a look at the options here – registration details will be coming in December!