We are excited to begin our new hybrid schedule tomorrow!  School will start at 8:40am for all students (both those online and those on campus). This week, Cohort 1 comes on Tuesday and Wednesday, and Cohort 2 comes on Thursday and Friday. You can find all of the weekly schedules for the remainder of the year at this link: DVC Hybrid Schedules (May & June 2021)
All students coming to campus must complete the Facilitron Health Screening before entering the building. For students with personal mobile phones, it makes the most sense to complete this before you arrive and show us the "green check" on the screen when you arrive. For students without personal mobile phones, it would be best to complete this on a device at the home prior to leaving, or to complete it on another device while on the way to campus.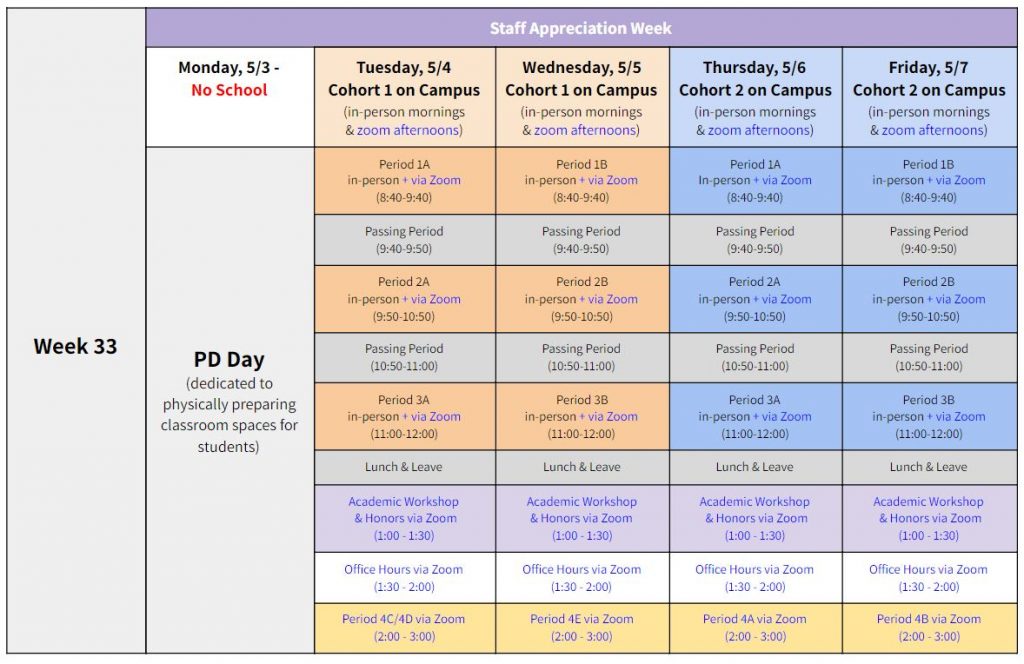 We are excited for our first week of hybrid learning!