DVC,
We would like to congratulate the class of 2017 as they graduate this evening! We look forward to celebrating your success in a few hours.
Thank you as well to all the parents, families, rising senior committee members and advisers who hosted the senior breakfast and awards yesterday. It was a wonderful morning send off for the senior family, and we are very thankful for your time and energy to make it happen.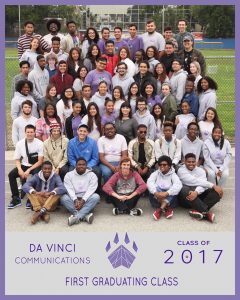 Last Day of School – Normal Hours
Remember, the last day of school is a full day with a 9:00am start time. We'll see you at 9:00am and we will dismiss at 3:55pm.
ACT Prep – Summer course
Juniors and sophomores: if you are here this summer, we highly encourage you to take this ACT prep course offered at DVC this summer. It will be a great way to boost your college admissions test scores without the workload of the school year competing for your time.