Are you interested in music and media as a pathway course choice this year? Through great fortune, Toby will be running our 5th pathway course this semester, focusing on musical production, theory and media. If you are interested in any of the topics listed in bullets below, please complete an interest survey which we will use to determine pathway courses. If you are not interested, no need to do anything, we will use your original Pathway form submission.
Music Pathway Interest form: https://docs.google.com/forms/d/e/1FAIpQLScdO6gkdWlJDlrvm8u4b5DVZHIZ9zyf4Gg686Ehsqj3lz4Kvg/viewform
Focus on music theory, harmony, and composition techniques.
Integrate with other groups to create or produce musical content for use in various media and journalism projects for video, commercial, and broadcast applications.
Create or produce original musical content for personal portfolio or audition material.
Develop and refine specialized performance techniques for all instruments and voice.
Synthesize content from various sources for a local streaming channel (YouTube).
Join Cross Country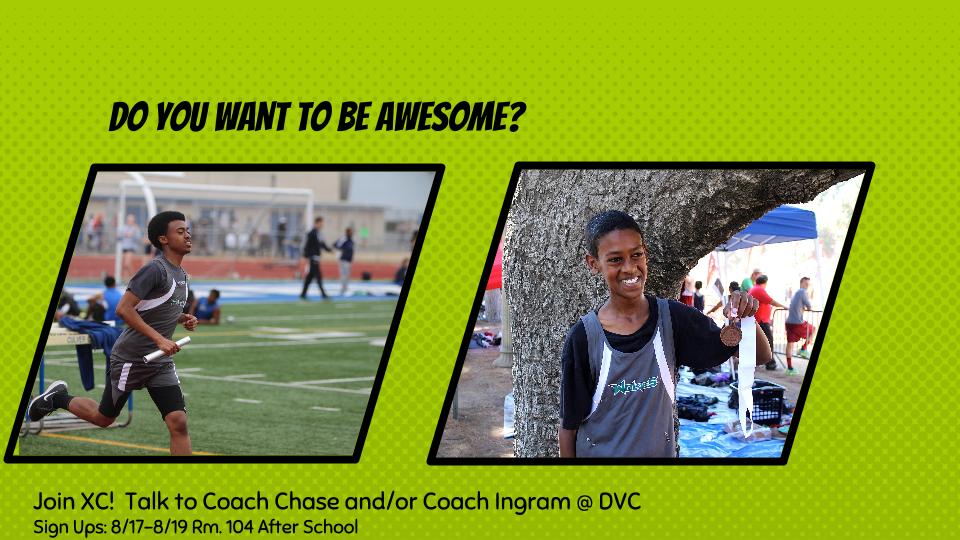 Yearbook Website
Check out the great happenings with the DVC yearbook! http://dvcyearbook.weebly.com/