We hope all students learned a lot about their college options at today's college fair in Pasadena. We encourage everyone to continue your family conversations about college by talking about today's experience and learning with your children.
Reminder: New Campus Info Meeting Tonight
New Campus Info Meeting and Discussion
Thursday, April 20th
5:00pm – 6:00pm
DVC, Eynon's Room 101
Here are some of the materials we will be going over:
Student Parking Permit Application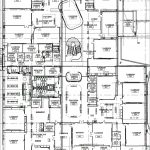 Chat with DVX
Please join us for an informal opportunity to meet with DVX coaches one-on-one and in small groups. You will have the opportunity to ask specific questions about your personal situation and learn more about the program in general.
Dates: 4/21, 5/16, and 5/19
Time: Stop by anytime between 4:30-7:00
Where: The DVX space (enter the DVC office and ask for DVX)