Seminar Sign-Ups Update
Juniors and seniors – you should have registered for seminars already. If you haven't, come by after school this week.
Sophomores: Sign up for seminars today (Thursday) after school or tomorrow (Friday) at lunch – make sure you sign up in person in the DVC office before you leave for the weekend.
Freshmen: you can sign up for seminars Friday after school or Tuesday at lunch in the DVC office.
DVC Seminar Descriptions Spring 2017 – 10th Grade Version
201 Douglas Construction Open House: Saturday, January 21st, 10am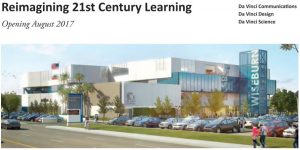 Come join us for an open house to see the construction happening at our new campus!
Construction Open House at 201 scheduled for Saturday, January 21 from 10:00am-2:00pm (drop in). This is an opportunity for community members, students, families, and others to get a close-up look at the new campus. There will be short tours, but no formal speakers.
http://www.davincischools.org/pdfs/201-fact-sheet.pdf
ACT Prep – After School Class
Juniors and Sophomores – we are offering a greatly discounted ACT prep course after school this semester. The course runs for 2 hours twice per week during February and April, and will prep students for the April ACT course. Register with Brittany when we return from break!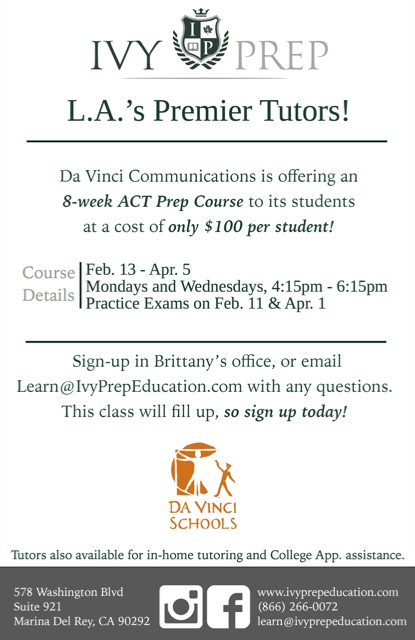 Spring Musical Auditions
If you are planning to audition for the Spring Musical, check out all the info on this website:
http://english9dvd.weebly.com/grease.html