DVC students have taken some great field trips over the last several weeks, including to the LA Times and LA Central Library, to the USC Viterbi School's Robotics Open House, to Riot Games video game studio, USC's School of Journalism, and to the design firm 72andSunny. We would like to thank our teachers and staff for organizing all of these field trips, our students for behaving like the awesome young adults they are on the trips, and of course our partners for letting our students visit and hear more about the awesome things that they do. A couple examples are below.
USC Viterbi School's Robotics Open House
35 students from the Computer Science Pathway attended panel sessions on autonomous cars and emerging technologies and interacted with robotics research projects.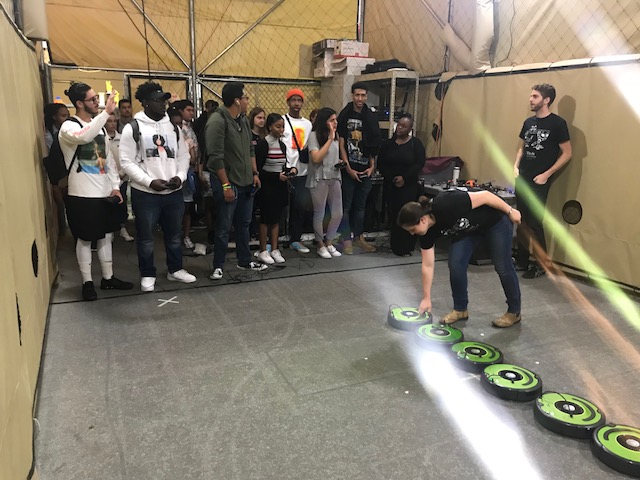 72andSunny Design Challenge
10th graders visited our terrific partners at 72andSunny who led them through a terrific design challenge to see first hand what it is like to design an impactful marketing campaign for a client. Students worked on a new campaign for the nonprofit group Truth, helping to inform young people about the dangers of e-cigarettes.