Dear DVC Families,
Thank you for coming to our Back to School Night! We appreciate the trust you have put in us to educate and care for your students. We loved having you visit our classrooms and we look forward to meeting with families and students to discuss specific academic progress during Student-Led Conference Week (October 7th – 10th).
For families who were unable to attend last night: We will be distributing the information given out last night, including specifics about how to access PowerSchool for monitoring grades and attendance, to the students today during their 3rd period classes. Please ask for that paper when your student arrives home. If you need any help accessing PowerSchool, please contact me or the front office at (310) 725 – 5800.
Please also complete the ballot for School Site Council Membership at tinyurl.com/DVC2019SSC. We appreciate your input!
You can find the full details of next week's schedule at this link: DVC Week 5 Schedule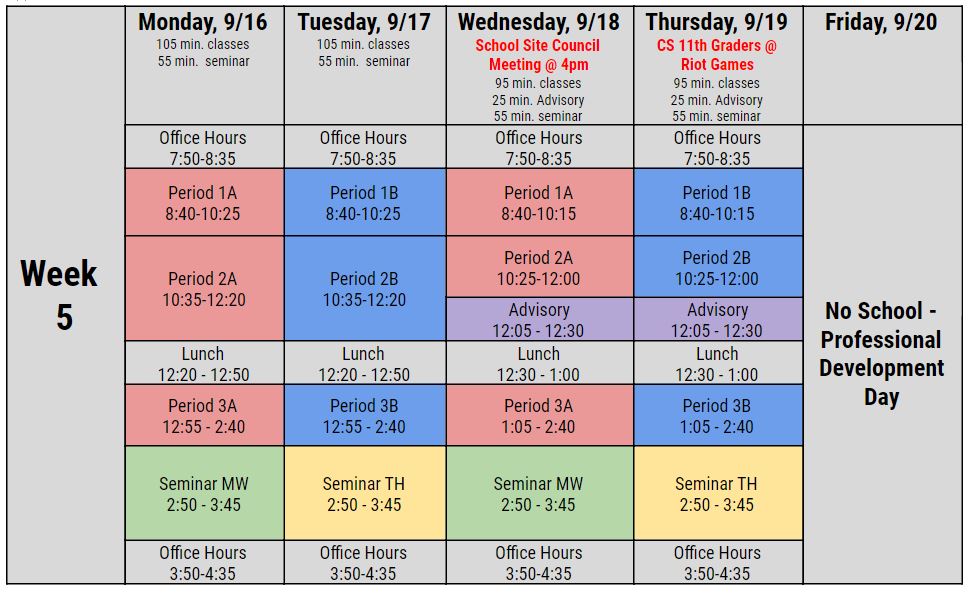 Have a safe and happy weekend! No school next Friday, September 20th.
Sincerely,
Erin