School Picture Day – Wednesday 9/21
DVC's school picture day is Wednesday 9/21. Prepare your hair and such accordingly friends.
Breakfast with Counselors – Postponed
Unfortunately, due to a scheduling conflict with a conference, breakfast with the counselors has been postponed and will not be happening this Wednesday. We will have the new time later this week.
Da Vinci Welcome Back Kickback
Thursday, September 22 from 5:30pm-8:00pm
DVC Lunch area and area near DVD Senior classes
$4 pre-sale comes with a slice of pizza and a drink
$4 at the door (no food included)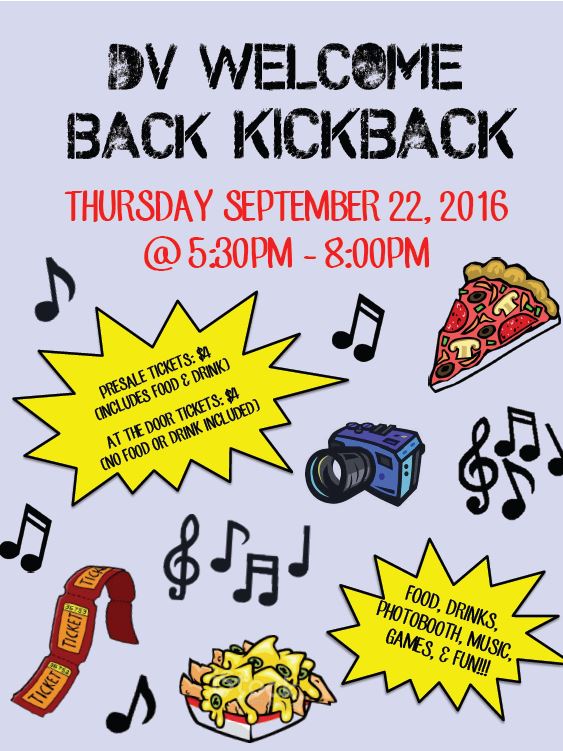 Week 6