Welcome back to school! We hope everyone had an excellent spring break, and we are excited to work together for the final two months of the school year. We have six weeks of classes, meaning one more major project in most classes, and then POLs begin on May 30th.
College Fair Field Trip – Thursday
All students will be visiting the NACAC College Fair this Thursday in Pasadena. (Including seniors, who will likely be going through the college application process again if they are headed to DVX, or will be serving as valuable guides for underclassmen in their advisories.) Hundreds of colleges will be there, and we encourage everyone to talk as a family about the college exploration and application process. Here are some resources to shape your family discussions:
List of colleges at the fair: https://hub.nacacnet.org/CollegeFairDirectory?id=a0k1a0000058VpRAAU&_ga=1.124045967.44094600.1488565019
Advice for attending a college fair: https://careervision.org/give-fair-advantage-tips-attending-college-fair/
New Campus Info Meeting
Come learn about our move to the new campus! If you have any questions you want to submit ahead of time, use this form: https://goo.gl/forms/XNqhUSDj5qBoxygr2
Thursday, April 20th
5:00pm – 6:00pm
DVC, Eynon's Room 101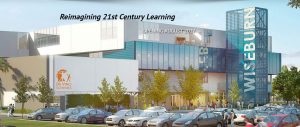 Teacher Interviews – Parents Wanted!
We are in the middle of our hiring process for this upcoming year, and have a few teaching spaces to fill between growing our 9th grade team (we are doubling the size of our freshman class next year because we have more space in the new building!), and the teaching positions available due to Dr. Scott and Eynon moving to administration.
We have two interview days coming up (thanks to everyone who has signed up!), and we would love to hear your input about our teaching and counseling candidates. Are you interested in participating at any of these times?
No experience is needed – we will have interview questions and protocols available for anyone who volunteers. If you are available, please email Nathan at nbarrymore@davincischools.org, and sign up for a spot!
Parent Interview Date/Times
Wednesday, April 19th
Morning session: 9:00am – 10:45am
Afternoon session: 1:15pm – 3:00pm
Thursday, May 4th
Morning session: 9:00am – 10:45am
Afternoon session: 1:15pm – 3:00pm
Thanks, Nathan