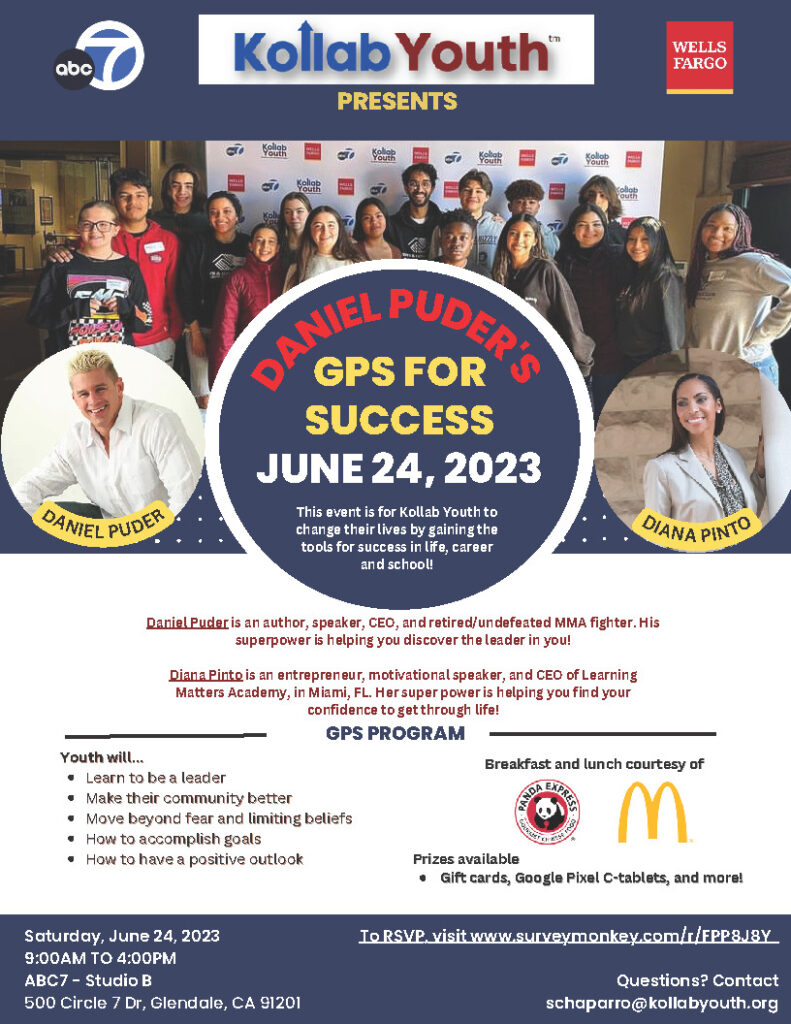 Kollab Youth is excited to partner with ABC7 and author, speaker, CEO, and retired MMA fighter Daniel Puder for GPS for Success on Saturday, June 24th 9am-4pm.
Date: Saturday, June 24, 2023
Time: 9:00 AM to 4:00 PM
Location: ABC 7 Studio B
500 Circle 7 Dr, Glendale, CA 91201
GPS for Success is a day-long workshop for local Los Angeles teens ages 14–19. Youth come together to identify their strengths, plan for their futures, and create positive mindsets.
The event is FREE and breakfast/lunch will be provided. RSVP here today!