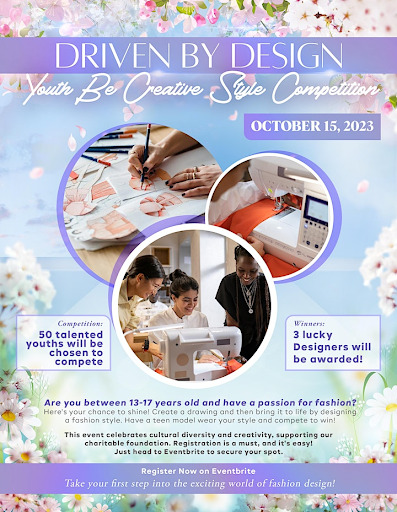 Driven by Design LA Youth – Creative Style Competition
Are you between 13-17 years old and passionate about fashion? Here's your moment to shine! Transform your drawing into a stunning fashion style and bring it to life on the runway. Have a teen model showcase your creation and compete for fabulous prizes!
To participate in the Driven by Design LA Youth Style Competition, a registration fee of $35.00 will apply. Please note that registration is mandatory to participate. To register, click here.
Date and time:
Sunday, October 15, 2023 | 11:30am – 1pm PDT
Location:
Matte Argyle Runway Playa Vista
12775 West Millennium Los Angeles, CA 90094
This event celebrates cultural diversity and creativity, all while supporting our charitable foundation.
For more information, please contact Ms. Crissel Rodriguez, Director of Real World Learning, at crodriguez@davincischools.org.