Spirit Week!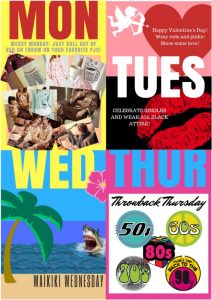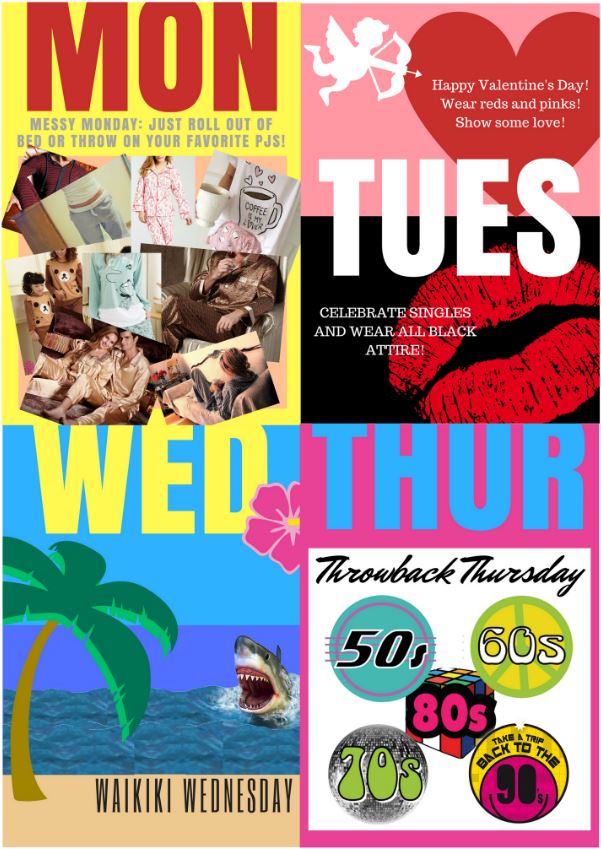 SLCs – In 2 weeks
Student Led Conferences will be running two weeks from today. Remember that classes run from 9:00am to 1:30pm. After school work time, mandatory for students with any "I"s, runs from 1:30pm to 3:30pm.
We look forward to seeing all families and talking about our students' progress. Links to SLC sign-ups will be posted later this week.
Seniors – your SLC structure is again different this semester, and will focus on your senior project and college planning. Senior families, this will be another valuable conversation with all of us in the room – we want to make sure all of us are on the same page about students' excellent senior projects and make sure we all understand the big college decisions coming up in the next two months!
The 2017 Annual Giving Challenge Is On!
The following companies are contributing $75,000 to Da Vinci Schools and are challenging Da Vinci families and friends to join them in supporting innovative, real-world education: Belkin International, Northrop Grumman, Chevron, Gensler, 72andSunny, and Kinecta Federal Credit Union. Your gift or pledge must be received by April 30, 2017 to count toward this year's challenge. Your contribution will provide immediate funds to support Da Vinci's top priorities. Every gift makes a difference. Please consider making a tax-deductible gift or pledge today by clicking this link (www.davincischools.org/makeagift.shtml). We thank you!
Field Trips
9th graders: remember your trip to 72andSunny is coming up next week!
11th graders: your college trip is coming up next week as well – be on the lookout for a permission slip.