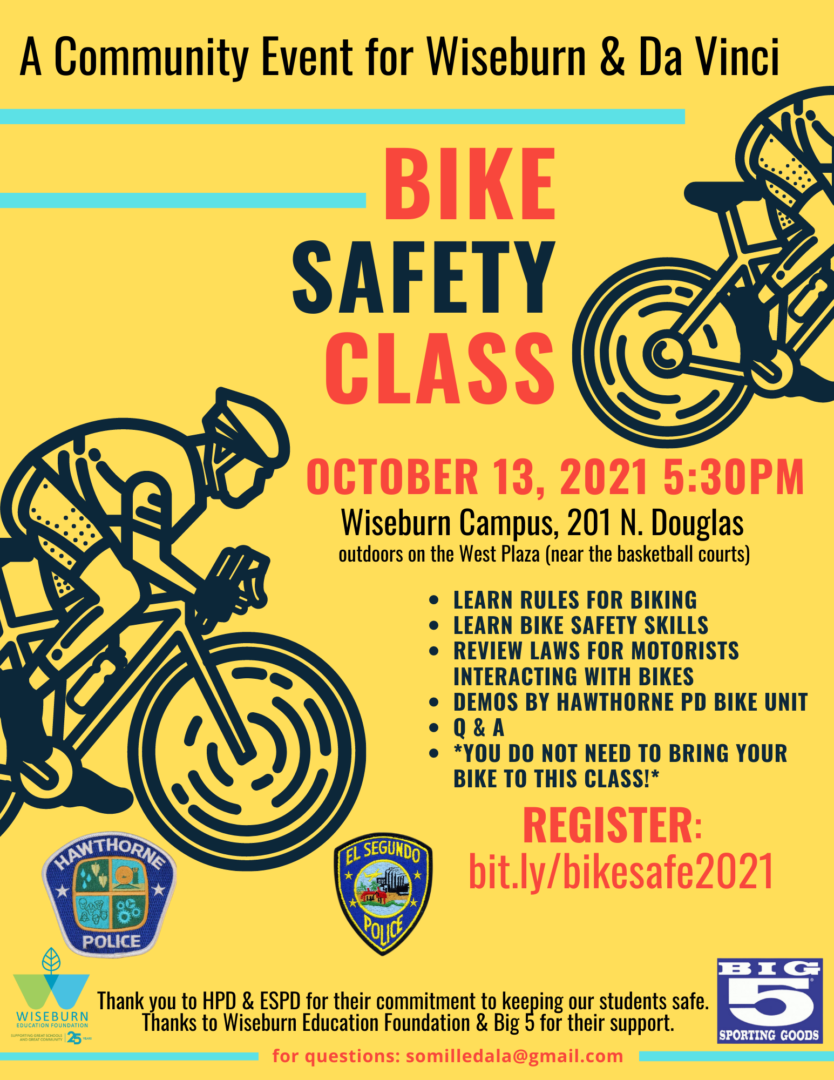 Mark your calendars for the Bike Safety Class that will be hosted on our 201 campus on October 13th at 5:30 pm! Guests will learn rules for biking, bike safety skills, review laws for motorists interacting with bikes & more.
October 13, 2021 @ 5:30PM
Da Vinci Schools – West Plaza (outdoors near basketball courts)
201 N. Douglas St.
El Segundo, CA 90245
Register now at bit.ly/bikesafe2021
Thank you to HPD & ESPD for their commitment to keeping our students safe. And a BIG thank you to Liza Somilleda, the Wiseburn Education Foundation & Big 5 for your support!
For questions email: somilledala@gmail.com