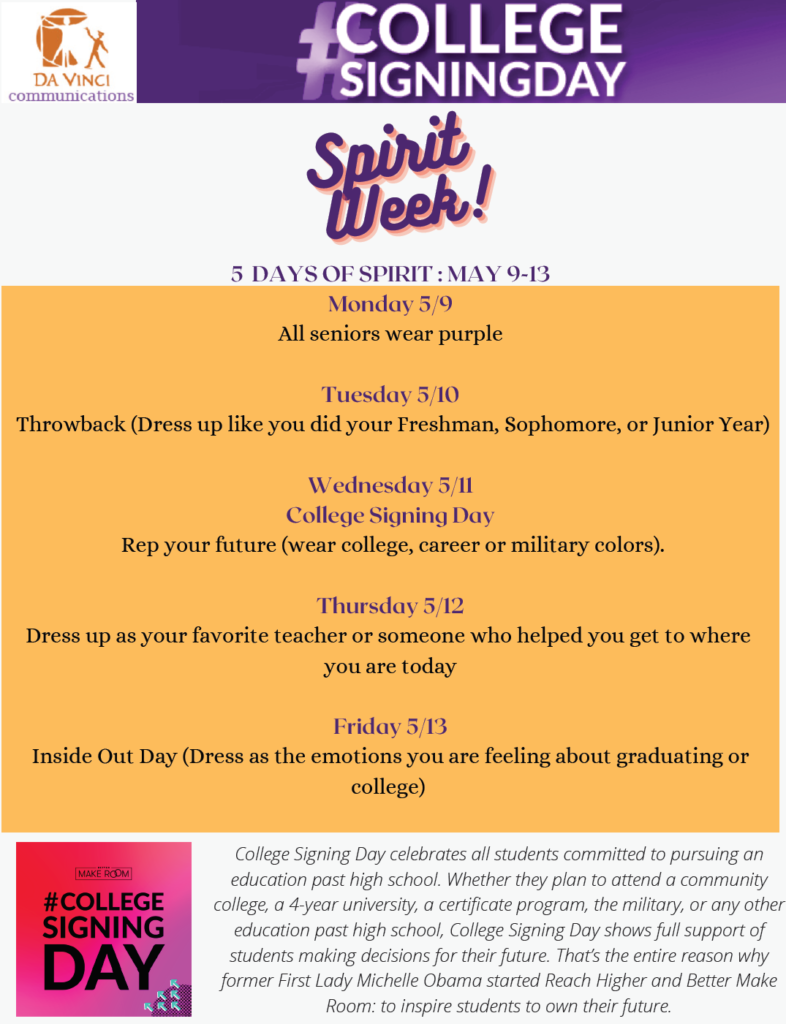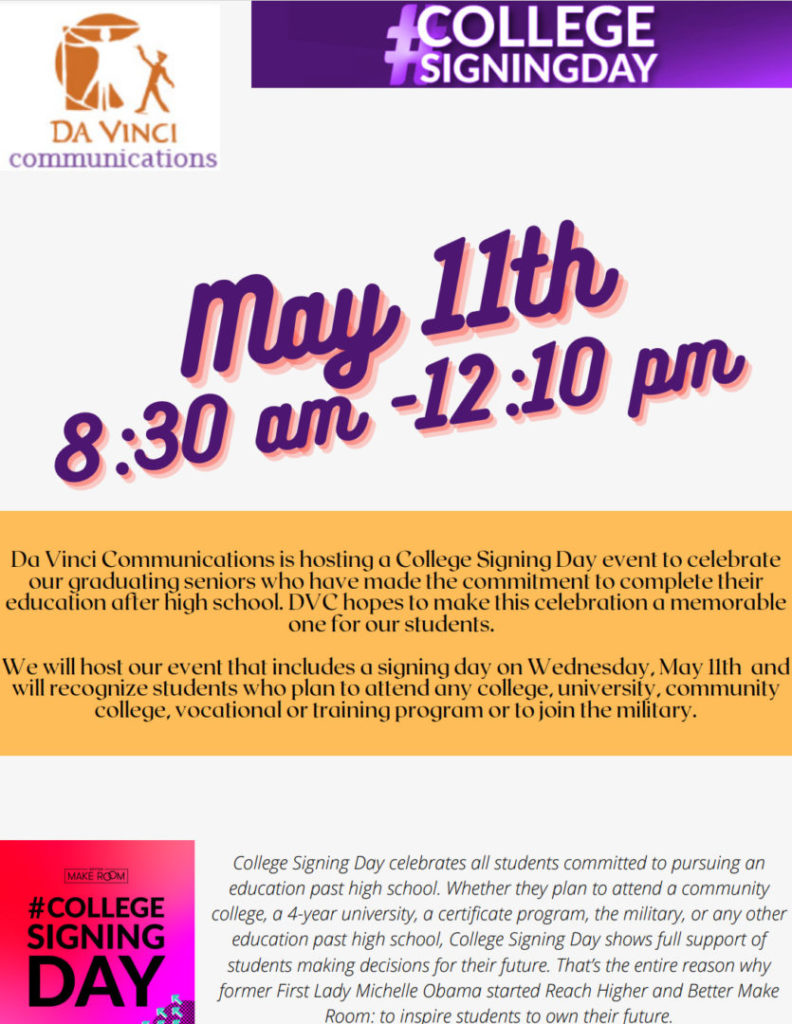 Greetings DVC,
Da Vinci Communications will hosting a Senior Spirit Week  starting next week, May 9th-May 13th:
Monday:  All seniors wear purple
Tuesday:  Throwback (Dress up like you did your Freshman, Sophomore or Junior Year)
Wednesday: Rep your future (wear college, career or military gear)
Thursday: Dress up as your favorite teacher or someone who helped you get to where you are today
Friday: Inside Out Day (Dress as the emotions you are feeling about graduating or college)
On the Wednesday of our Senior Spirit week, we will be hosting a College Signing Day event to recognize students who plan to attend any college, university, community college, vocational or training program or to join the military after high school.
During our College Signing Day, Seniors will receive presentations from:
Financial Aid Office Representative who will talk about work-study opportunities, how to appeal financial aid offers and how to access scholarships.

Resident Director who will speak on how to obtain a Resident Advisor (RA) position.

Greek Fraternities and Sororities that will talk about why they joined their organization and how it has helped them thrive in college.
In addition, Seniors will also be "signing off" which college/career/military opportunity they will pursue after high school. We ask that all Seniors rep their future by wearing college, career or military gear on the day of the event.
Congratulations Class of 2022!
The Senior Class Counseling Team,
Ms. Artia Thomas 
Ms. Monique Aldrete