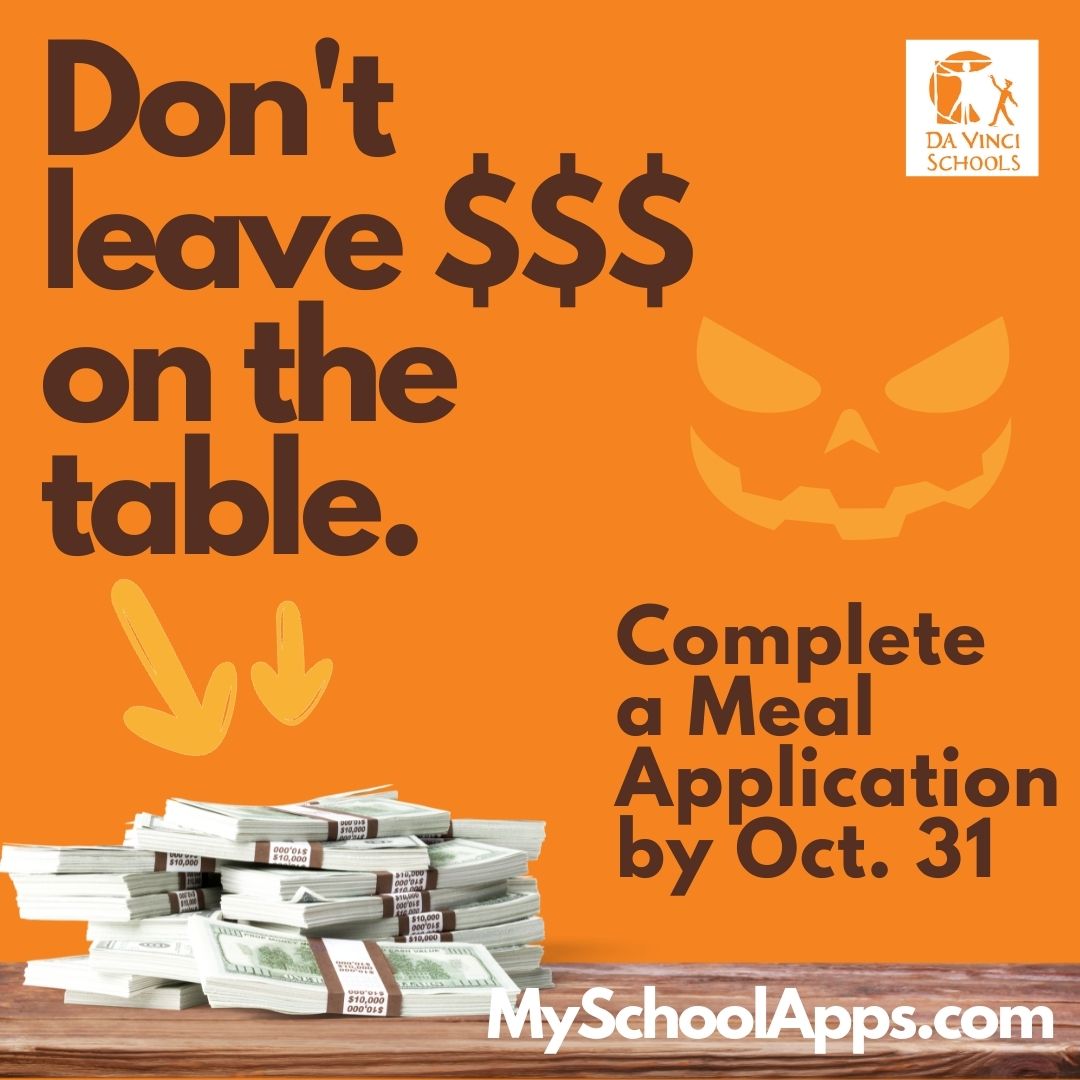 Da Vinci Families – We need your help!
Both the state and federal government require Da Vinci to report the number of students each year who qualify for free and reduced meals. Although meals are currently being provided to all students free of charge, Da Vinci's percentage of students who qualify for free and reduced meals greatly impacts the amount of additional funding Da Vinci can receive.
Da Vinci is so close to qualifying for additional funding… Even a small increase in eligible forms collected results in significantly more money for ALL students.
We need every family to complete a federal Meal Application by October 31st to maximize funding for ALL Da Vinci students.
Please fill out the application online at MySchoolApps.com. Only complete one application per family. This information will not be shared or utilized for any other purpose.
Based on your circumstances, your family may qualify for P-EBT food benefits, low-cost internet access, utilities assistance, fee waivers for college applications, SAT/ACT and Subject Test fee waivers, scholarships, and more!
Don't delay — you may be eligible for significant savings while helping Da Vinci maximize funding for ALL students.
Please complete a meal application no later than Oct. 31st at MySchoolApps.com. We thank you!
If you need assistance, please contact Sara at meals@davincischools.org or visit www.davincischools.org/meals.