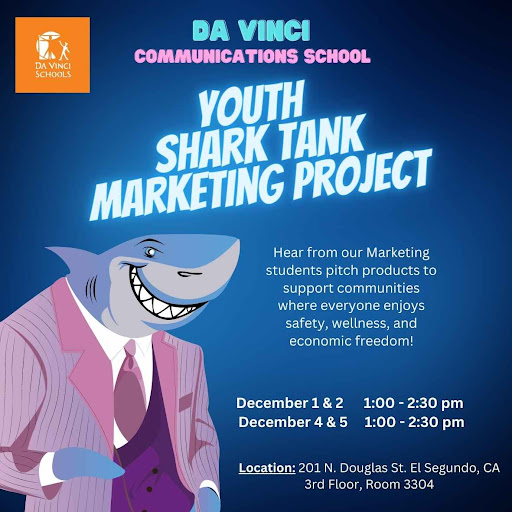 Da Vinci Communications School cordially invites you to their Shark Tank Marketing Project Pitch! 
Our Marketing students will be pitching products to support communities where everyone enjoys safety, wellness, and economic freedom. We are in search of judge panelists with a business, entrepreneurship, or marketing background that can provide feedback to our students on one or more of the following sessions. 
Dates:
December 1 & 2 1:00 – 2:30 pm
December 4 & 5 1:00 – 2:30 pm
Location:
201 N. Douglas St. El Segundo, CA 90245
To RSVP, please click here.