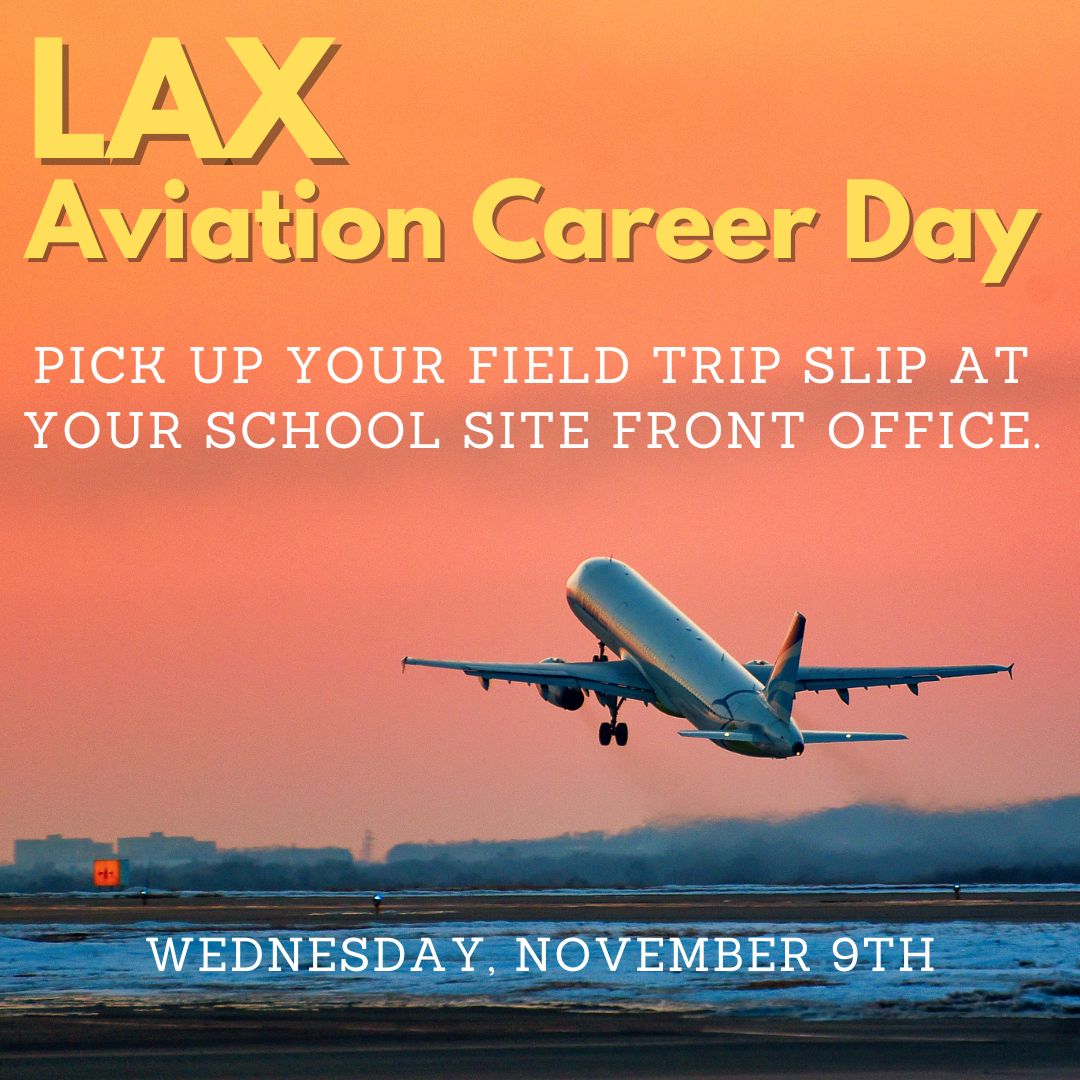 Are you interested in the aviation industry and want to learn more about it? Don't miss out on this opportunity to explore various careers within the industry and what you can do to get there!
Los Angeles World Airports (LAWA) is hosting the Annual LAX Aviation Career Day next Wednesday, November 9. This event will bring awareness of careers in the aviation industry as well as specialized curriculums at local colleges. Students can explore aviation career opportunities, speak with, and discuss career paths with more than 30 companies, federal agencies and other airport employers.
Students can pick up a field trip slip from their Office Manager at the school site's front desk. Spots are limited so we encourage students to turn in their slips no later than Monday, November 7.
Students will be leaving to LAX at 8:30 am and returning at 1 pm.