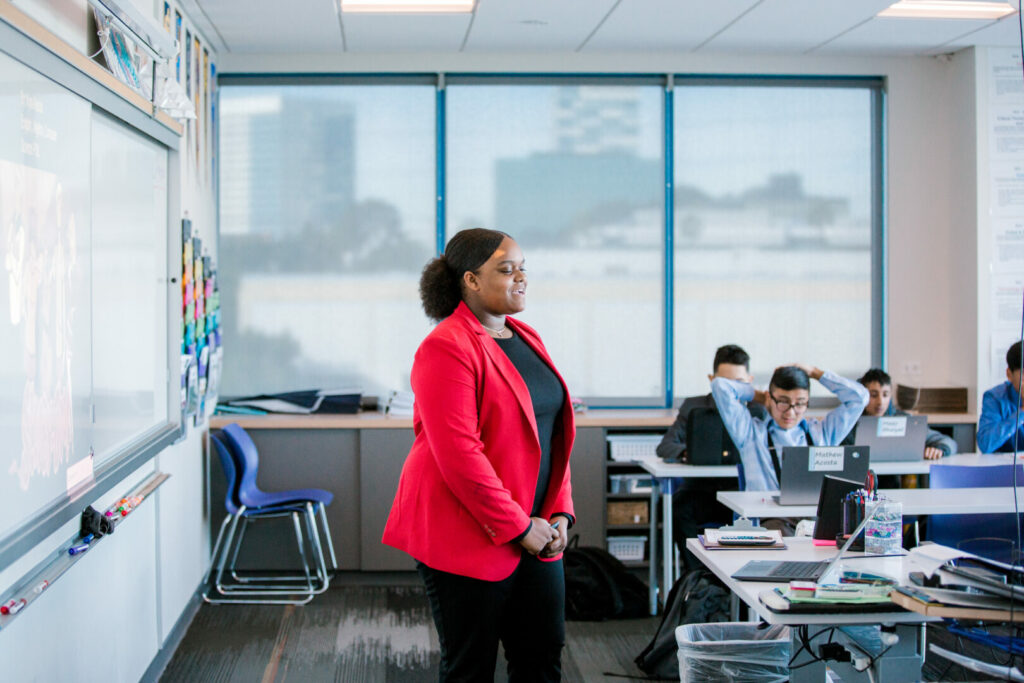 Our 9th, 10th, and 11th graders begin Presentations of Learning (POLs) on Tuesday, May 30th! POLs give students the opportunity to develop their speaking and presentation skills and are an opportunity for students to reflect publicly on their learning. You can read all the schoolwide POL policies HERE. Here are a few important notes about POLs:
Presentation Attire: Students are expected to dress in professional attire, detailed as follows:
Button-down dress shirt (shirt must be tucked in) or or non-revealing blouse (must cover shoulders); Suit jacket (optional)

Khaki pants or dress pants (no jeans); Dress or skirt that touches tops of knees when standing up straight

Closed-toe dress shoes (no sneakers or excessively high heels)

Hair should not cover the face
Requirements: Each grade-level and course has specific requirements for POLs. Please review the links below to help ensure your student prepares well:
Schedule: Students will be assigned their presentation dates and times on Wednesday, May 24th. Any requests for changes to a student's POL date or time must be made by a student's parent or guardian on or before Thursday, May 25th. Please make these requests directly to your student's teachers.
Missed Presentations: It is expected that all students attend their panel presentation at the scheduled date and time. In the event that a student misses the panel presentation for any reason, the following procedures must be followed:
Parent/guardian contacts the teachers who have been affected by the absence. Email is the preferred method of communication.

Teacher(s) confirm receipt of the request for a presentation.

Student schedules a time to meet with the teachers to discuss the missed presentation and potential make-up.

Teachers determine if and when the student will present at a new date and time. If a make-up is scheduled, parent/guardian and student will be informed via email of the new date and time.
Early Dismissal: School ends at 1:50pm starting on Tuesday, May 30th until the last day of school (Wednesday, June 7th). Students are expected to attend all remaining school days from 8:30am – 1:50pm.
Grades: POLs are terrific opportunities for students to raise their grades in their courses. It is important to note that student performance on their POL can raise or lower a student's grade in the course.
Visitors: Guardians, families, and special guests are welcome to attend a student's POL. We request that parents/guardians notify your student's teacher in advance if you are planning to attend to be sure that the presentation date and time is accurate.
Looking forward to seeing the excellent work of our students in these final weeks of school!