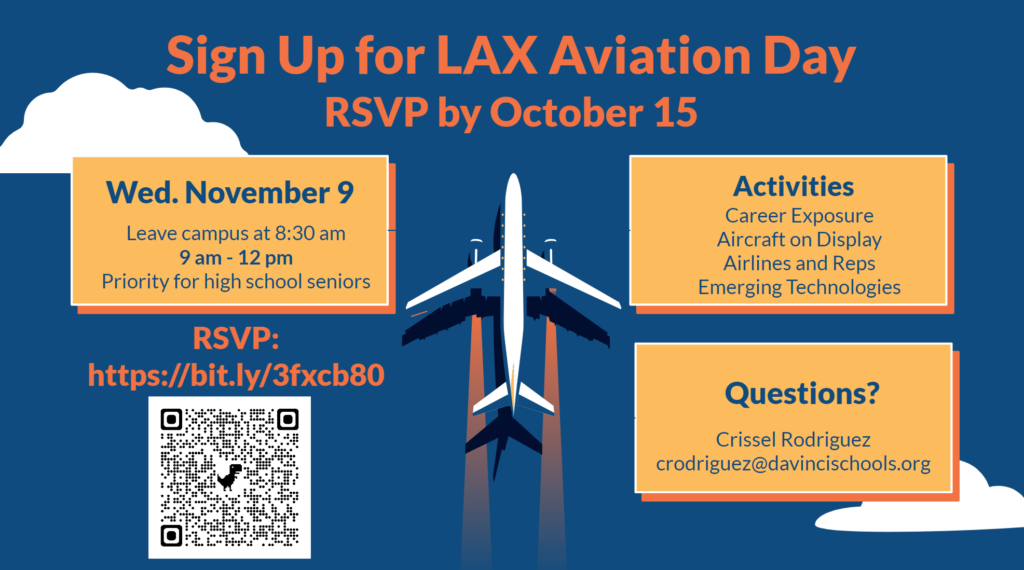 On November 9th 8:30am-12pm, our Director of Real World Learning, Crissel Rodriguez, will be hosting field trip to LAX for Aviation Day. Intended for high school seniors, students will experience career exposure in the Aviation field, view aircrafts on display, network with airlines and reps, and learn about emerging technologies.
Here's the Link to the Google Form for signups: The deadline to sign up for this field trip is October 15. There is a max of 50 students for Da Vinci Communications,
Please reach out to Crissel if you have any questions: crodriguez@davincischools.org.