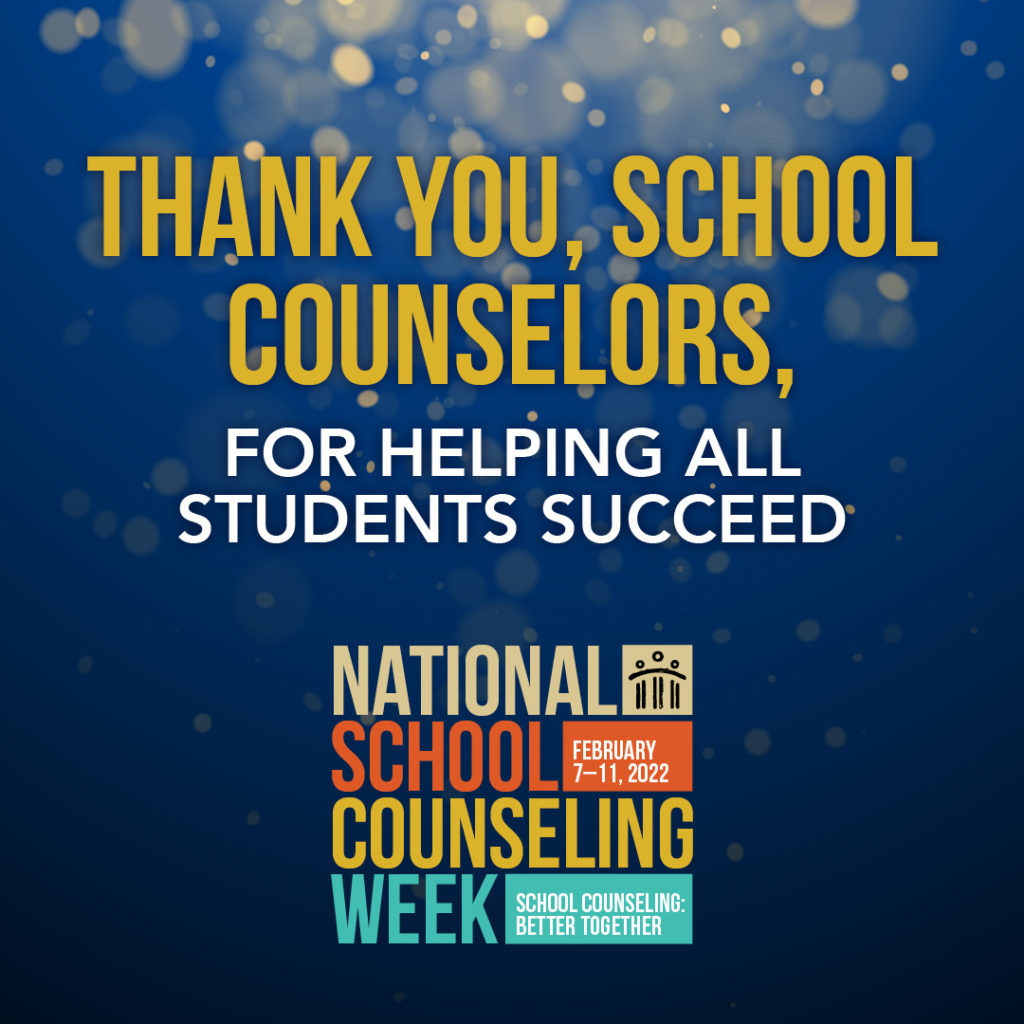 Happy Monday, DVC Families!
National School Counseling Week 2022, sponsored by the American School Counselor Association (ASCA), will be celebrated from Feb. 7–11, 2022, to focus public attention on the unique contribution of school counselors within U.S. school systems and how students are different as a result of what school counselors do. National School Counseling Week highlights the tremendous impact school counselors can have in helping students achieve school success and plan for a career.
We are especially grateful for the contributions of our three amazing counselors:
Ms. Jennifer Barba, School Counselor (Class of 2023 and Class of 2025)
Ms. Artia Thomas, School Counselor (Class of 2022 and Class of 2024)
Ms. Monique Aldrete, College & Career Counselor (all grade levels)
The best way you can celebrate them this week is by attending the College Informational Webinars they are hosting at 5pm for families of students in grades 9, 10, and 11!
Here are the dates and times:
Monday, February 7th at 5pm – https://zoom.us/j/96661020508
Tuesday, February 8th at 5pm – https://zoom.us/j/96661020508
Wednesday, February 9th at 5pm – https://zoom.us/j/96661020508