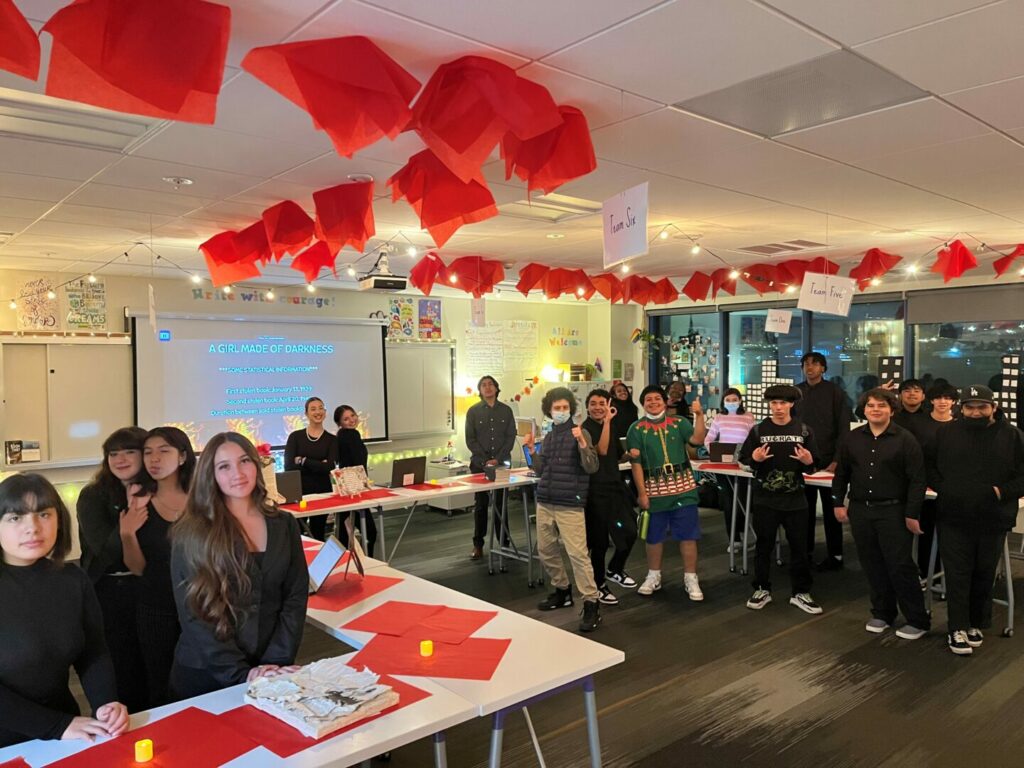 Congratulations to our 10th and 12th grade students for a fantastic Fall Exhibition Night! And thank you to all of our families, friends, alumni and community members for showing up in support – it is the presence of our school community members that make these Exhibition Nights so special! We hope you enjoyed it and would like to get your feedback on the event. Please share your thoughts here: Exhibition Night Feedback
Thank you to all of the DVC families who made contributions to our DVC staff gratitude baskets! Your donations of time, treats, and messages of gratitude to our staff brought so many smiles to their faces. Thank you for your generosity; we love our DVC families!
Our seniors submitted their UC and CSU applications during their College & Career Readiness class on Friday! We are so proud of them and enjoy celebrating each milestone on their way to life after high school. Please follow @dvccounselors on Instagram for pictures!
There is no school next week (Monday, 11/21 – Friday, 11/25). When we return to school on Monday, 11/28, we will have just three weeks left of Semester 1. Presentations of Learning (POLs) start on 12/8, and these are minimum days: students will be released early at 1:50pm on POL days.
Monday, 11/21 – Friday, 11/25: No School – Thanksgiving Break

Wednesday, 11/30: School Site Council Meeting

Wednesday, 12/7: Last Day to Submit Work for Semester 1

Thursday, 12/8 – Thursday, 12/15: Presentations of Learning – POLs (1:50pm dismissal)

Friday, 12/16 – Friday, 1/6: Winter Break (No School)

Monday, 1/9: School Resumes & Semester 2 Begins
Wishing you and yours a happy, healthy Thanksgiving,
Erin D'Souza, Principal