Goodmorning DVC,
Today at 5 pm, the DVC counseling team will host the virtual annual parent presentations to discuss graduation requirements, college admissions, and parent tips on next steps.
Today is our 12th Grade Parent Info night. Here is the ZOOM LINK for all virtual presentations.
ALL presentations will be recorded and posted on our DVC Website under the "Resources" section on the right-hand side of our homepage.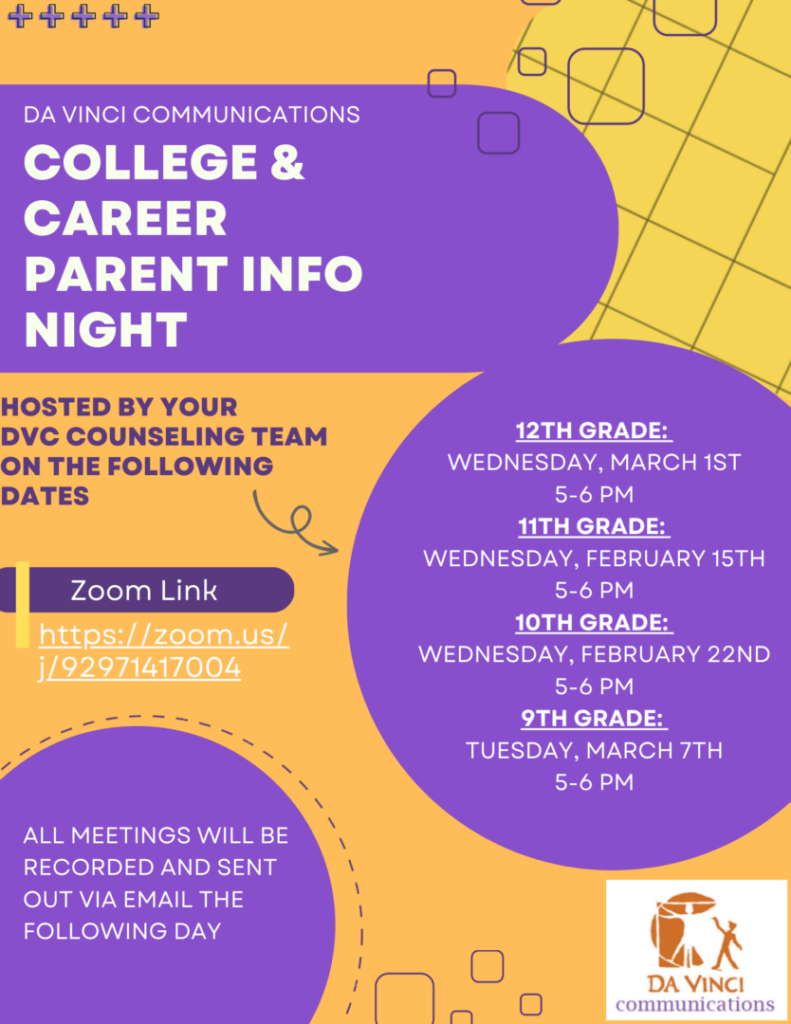 See you tonight at 5 pm!
The DVC Counseling Team,
Ms, Aldrete (maldrete@davincischools.org)
Ms. Barba (jbarba@davincischools.org)
Ms. Thomas (athomas@davincischools.org)