Youth Job Opportunities
The South Bay has job openings for students at least 16 years of age with a current work permit. Please view Youth Job Openings to see the lists of job opportunities in the South Bay area.
*Work permits can be found in the Front Office
Summer Program Opportunities
Summer is approaching and it is good to start looking at different summer opportunities that can help build your college applications and offer you first hand experience in college environments and learning college level curriculum.
Please click 2018 Summer Programs to view a description on the different summer programs.
Counseling with Brittany
Here is a way for 10th and 12th Graders to reach Brittany: 
Chat with Counselor
or by scanning the QR code (the QR Code is attached). This information can also be found on the whiteboard outside of Brittany's Office.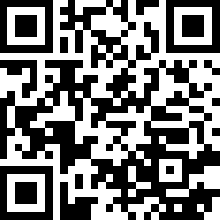 Sophomore Night
Brittany will be hosting a Sophomore Night on April 23rd at 5:30 p.m.
We will give tips on A-G requirements, graduation requirements, how to have successful junior year, understanding PSAT scores, and parent involvement. The meeting will take place on Da Vinci Communications High School floor and the room is TBD. We highly encourage all sophomore families to attend.
We hope to see you there!