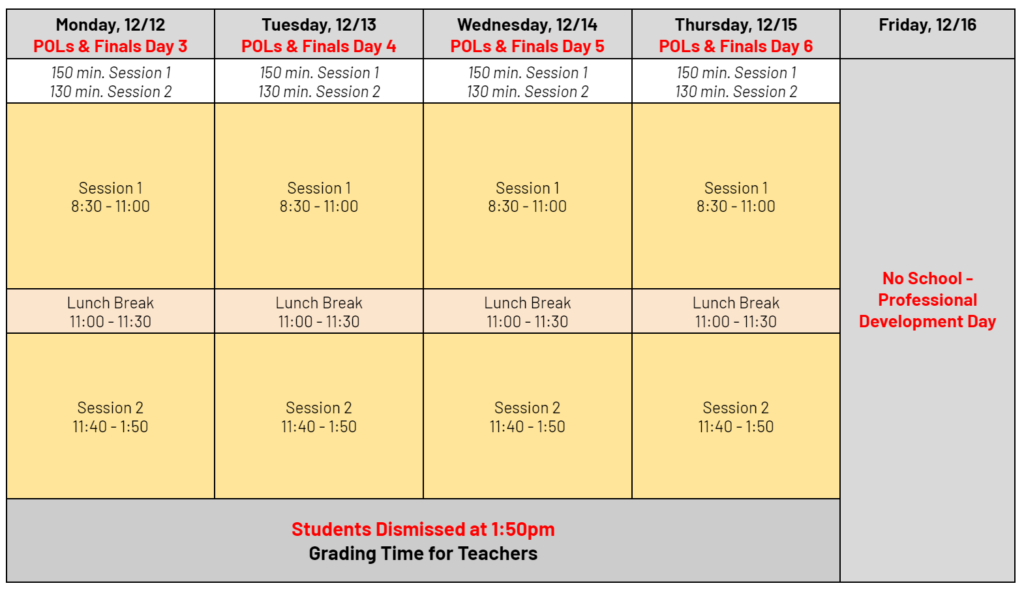 Happy Sunday, DVC Community! We finish the 2022 calendar year and Semester 1 this week! We are proud of students who already completed their first POL (Presentation of Learning) on Thursday and Friday and we look forward to all the presentations to come this week. POLs continue through Thursday, 12/15; students will be dismissed from school at 1:50pm on these days. There is no school on Friday, 12/16. Students return from winter break to begin Semester 2 on Monday, 1/9.
Presentations of Learning (POLs): Please see this post and this slide deck for information about POLs overall, including expectations around professional dress. We've assembled our "professional dress thrift shop" and clothes are available for students in the Wolves' Den. The most important thing you can do to help your student prepare for their POL is have them practice their POL many times to as many people in your household as possible.  Please click on links below for more grade-level specific information regarding POLs:
PowerSchool Access: Access to PowerSchool is currently disabled so that teachers can finalize student grades. Report cards will be mailed on Monday, 12/19 and PowerSchool access will be restored at this time. Thank you for your understanding.
Here's what's coming up:
Thursday, 12/8 – Thursday, 12/15: Presentations of Learning – POLs (1:50pm dismissal)

Friday, 12/16 – Friday, 1/6: Winter Break (No School)

Monday, 12/19: Report Cards Mailed Home

Monday, 1/9: School Resumes & Semester 2 Begins