We hope all students and families enjoyed winter break! We are excited to welcome all students back to school on Monday, January 9th (tomorrow). As a reminder, school starts at 8:30am and ends at 3:35pm, except for Wednesdays when school is dismissed at 2:35pm. Please see next week's schedule here: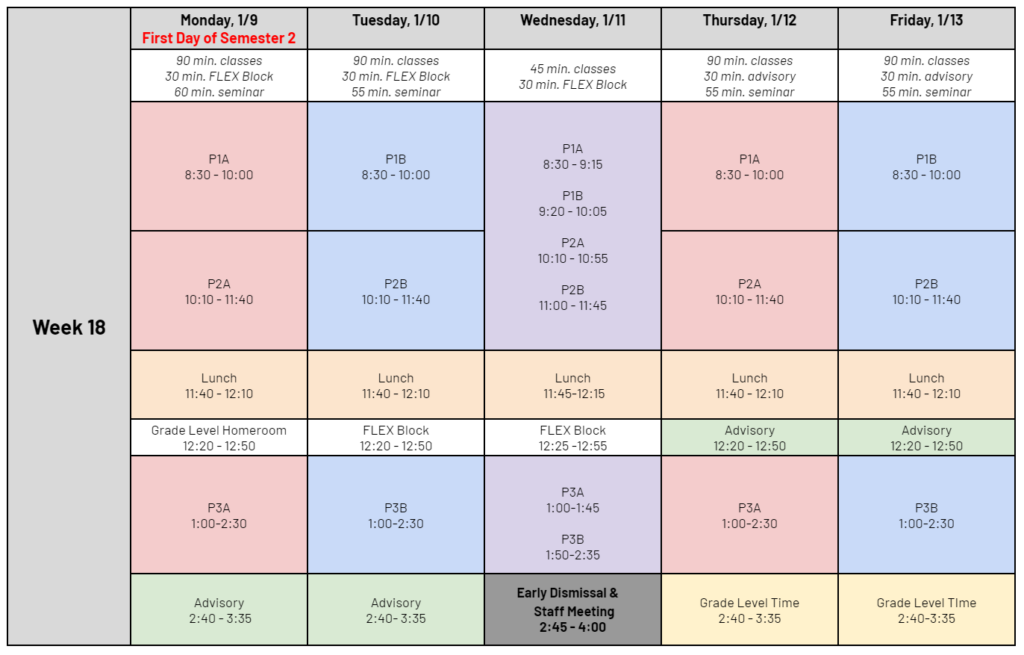 A few notes about the start of Semester 2:
Students should report to their Period 1A class at 8:30am on Monday, 1/9.

Seminars will resume during Week 20.

All classes will be using Canvas this semester. We are transitioning entirely from the use of Google Classroom. More information to follow about ensuring you can access your student's grades on Canvas.
Here's what's coming up:
Thursday, 1/12: Dana Middle School 8th Graders Visit DVC

Monday, 1/16: No School – Martin Luther King Jr. Holiday

Friday, 1/20: Dana Middle School 8th Graders Visit DVC

Wednesday, 2/1: School Site Council Meeting (new date)

Friday, 2/3: No School – Professional Development Day

Monday, 2/20: No School – Presidents' Day