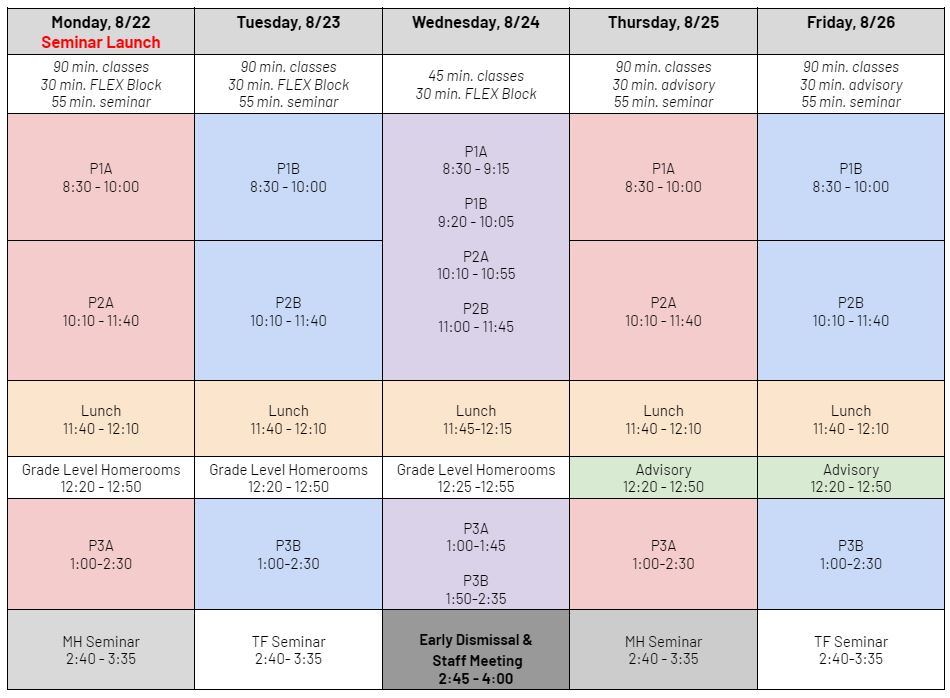 Dear DVC Students and Families,
We had a terrific first week of school! We enjoyed meeting our Class of 2026 as well as our transfer students, and it was awesome to see all our returning students back. The energy on our campus was terrific!
This week, we begin our seminar classes (i.e. elective classes). Students will receive printed schedules on Monday so that they know where to go for their Monday afternoon class. 9th grade students will be receiving more information about the Overnighter during Grade-Level Homeroom this week.
Here's what's coming up:
Monday, 8/29: Leaders leave for Overnighter

Tuesday, 8/30: 9th graders leave for Overnighter @ 8:30am

Wednesday, 8/31: 9th graders return from Overnighter @ 3:35pm

Monday, 9/5: No School – Labor Day

Tuesday, 9/6: FLEX Block Begins

Wednesday, 9/7: School Site Council Meeting #1

Thursday, 9/8: DVC Picture Day

Friday, 9/9: DVC Picture Day

Thursday, 9/15: Club Fair

Thursday, 9/15: Back to School Night @ 5:30pm

Friday, 9/16: No School – Professional Development Day
Please bookmark this school calendar for the most up to date information.
Enjoy your weekend,
Erin D'Souza, Principal