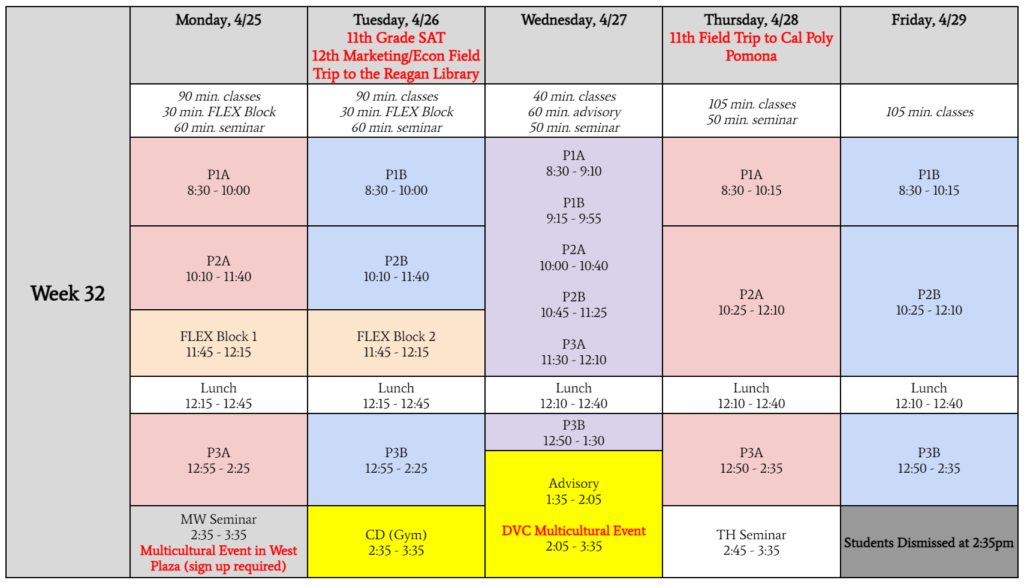 We've had a blast at DVC this week; the 10th grade trip to Running Springs was outstanding and the 9th grade TED Talks were inspiring! The fun continues next week with the following scheduled events:
Monday, 4/25: 
Traditional West African Dance Workshop (sign up here)
Tuesday, 4/26: 
SAT (11th Grade) 
Trip to Reagan Library (12th Graders in Econ Honors & Marketing 2) 
CD (Whole School)
Wednesday, 4/27: 
First Annual Multicultural Event with Student Performances
Thursday, 4/28: 
11th Grade Trip to Cal Poly Pomona
The final weeks of the school year are packed; please continue to consult this DVC Year 9 Planning Calendar (2021-2022) as well as the DVC Weekly Schedules for the most up to date information. We update this calendar regularly and make changes as needed.