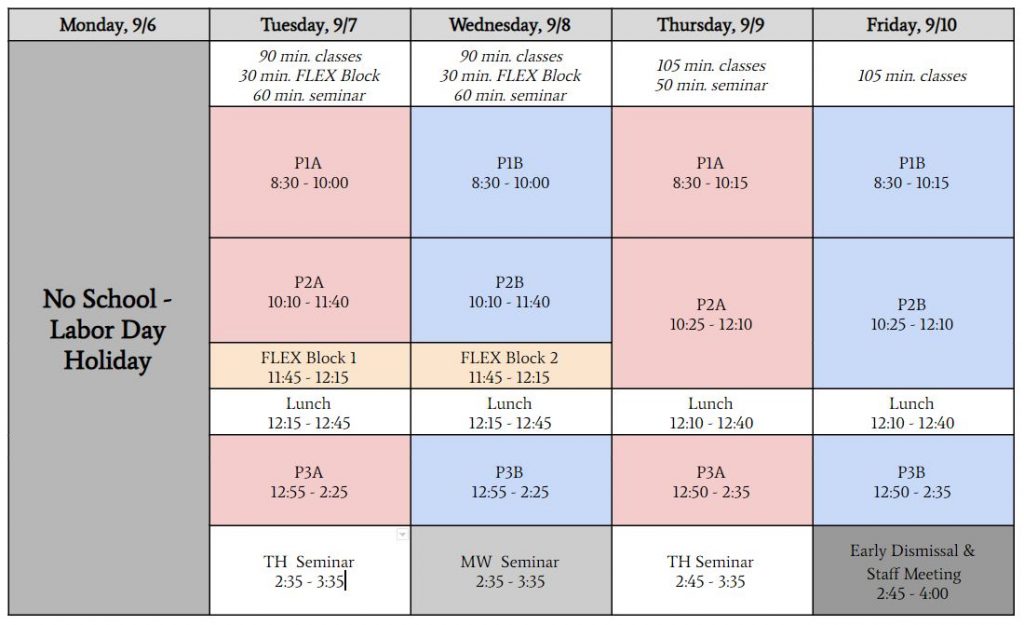 Happy Saturday, DVC Families!
What an exciting week! Seminars started on Wednesday and Thursday, and we enjoyed welcoming families to campus for Back to School Night! If you were not able to participate in Back to School Night this year, not to worry – you can find the presentations given from each grade level by clicking on the links here:
A few updates:
School Site Council: The School Site Council is an opportunity for parents, students, & staff to work collaboratively to review the school program, review data and identify needs, and make recommendations for the Local Control and Accountability Plan. If you are interested in joining the DVC School Site Council please fill out this School Site Council Parent interest form before Wednesday, 9/8: School Site Council Interest Form All submissions will be added to a voting form that will go out to the DVC parent community on September 8th. School Site Council members will be notified on Friday, September 10th. If you have any questions, feel free to send them to me at edsouza@davincischools.org.
Seminars: We will do our best to accommodate student requests to make changes to their assigned seminar classes. Students should log into their davincischools google account to complete this form if they would like to request a change to their seminar: Seminar Change Request Form
Chromebooks: We continue to work to be able to provide chromebooks for student use at home to those families in need. If you have already completed this request and have yet to receive a chromebook for home use, please know that we have your request and we will issue the chromebooks as soon as we have them available. If you have yet to submit a request, please use this form: Chromebook Request Form
Suicide Prevention Week: Suicide Prevention Week (September 5-11, 2021) and World Suicide Prevention Day (September 10, 2021) is a time when individuals and organizations around the country and the world join their voices to broadcast the message that everyone can play a role in suicide prevention and to remember loved ones lost to suicide. We hope you will join us by participating in the Suicide Prevention Week Challenge.
No School Monday: There is no school on Monday in observance of Labor Day. We will see our students back at school on Tuesday, 9/8 at 8:30am. Please see the weekly schedule on this post and also at tinyurl.com/dvcwebsite.
Have a great holiday weekend!