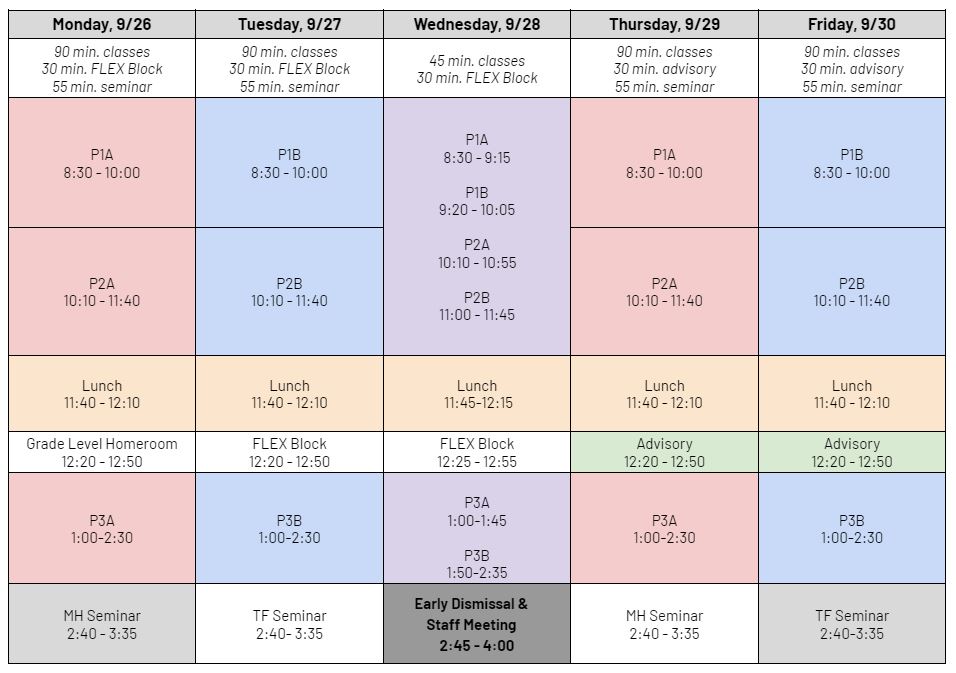 Dear DVC Students and Families,
We've had so many terrific colleges and universities come to visit us so far this year, and there are 4 great opportunities for students of all grade levels to meet with admissions representatives this week! Here is the list of colleges that will be visiting DVC during lunch this week:
Monday, September 26th @ 11:45 am:

Stony Brook University

Tuesday, September 27th @ 11:45 am

:

U.S. Marine Corps

Thursday, September 29th @ 11:45 am

:

University of California, Santa Cruz (UCSC)

Friday, September 30th @ 11:45 am

:

California State University, Dominguez Hills (CSUDH) *VIRTUAL*
All college rep visits will take place in Mr. Jackson's room (3203), no sign-up is required to attend. 
School Site Council: Please join me in congratulating our 2022-2023 Parent/Guardian Members of the DVC School Site Council! Our first meeting will be held virtually at 5pm on Wednesday, 9/28. All meetings are open to the students and families of DVC with the first 5 minutes reserved for public comment. The agenda for our first meeting is also below.
School Site Council Parent/Guardian Members 2022-2023
Liza Somilleda

Debbie Felt

Stacie Ottley
Agenda for Meeting on Wednesday, 9/28 at 5pm (Zoom Link Here)
Welcome + What's New @ DVC

Review Bylaws + Robert's Rules 

Elect Officers

LCAP Review

Update Proposed Agendas for 2022-2023
Here's what's coming up:
Wednesday, 10/12: PSAT for Grades 9, 10, & 11 / 12th Grade College Trip

Thursday, 10/13: No School – Professional Development Day

Friday, 10/14: No School – Professional Development Day

Monday, 10/17 – Thursday, 10/20: Student-Led Conferences (1:50pm dismissal)

Friday, 11/11: No School – Veterans Day Holiday

Thursday, 11/17: Exhibition Night (grades 10 & 12)

Monday, 11/21 – Friday, 11/25: No School – Thanksgiving Break

Thursday, 12/8 – Thursday, 12/15: Presentations of Learning – POLs (1:50pm dismissal)
Please bookmark this school calendar for the most up to date information. For all weekly schedules, please bookmark this link: DVC Weekly Schedules Year 10 (2022-2023)
Sincerely,
Erin D'Souza, Principal