Happy Friday, DVC Families!
Our 12th graders had a great time at Cal Poly Pomona today! The seniors learned about the EOP program and also spent time in the College of Business Administration. Our 11th graders went to the Museum of Tolerance today. The museum doesn't allow you to use your electronic devices there, but I included a picture of some of our reflections. Enjoy the pictures!
Please check out next week's schedule at this link: DVC Week 7 Schedule Highlights of next week include a fire drill on Tuesday morning and Coffee with the Counselors on Thursday at 8am.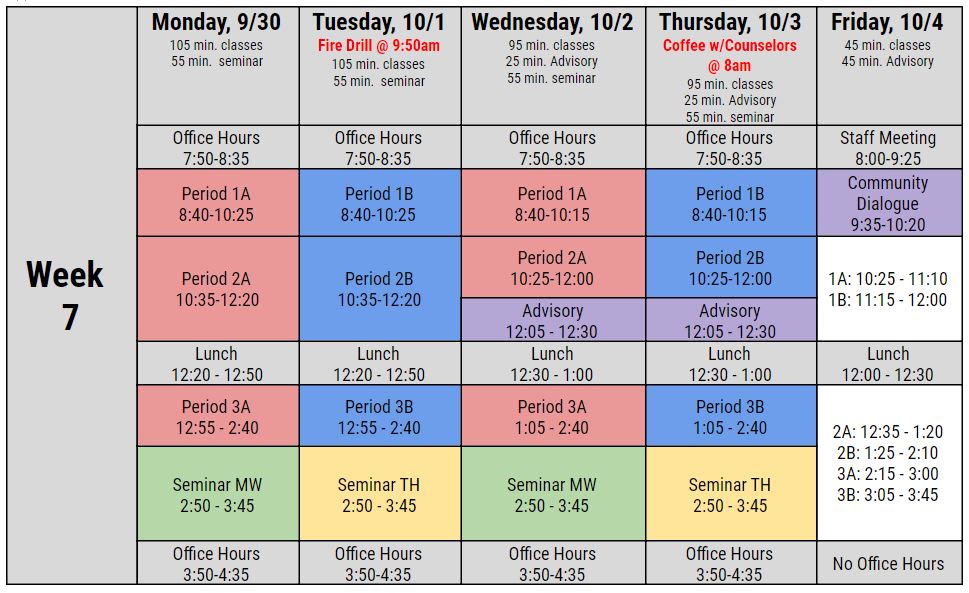 Looking ahead: Student-led conferences are the week of October 7th!  I will post a separate blog post with links to sign-ups next week. Students are dismissed at 1:10pm on those days. There will also be a separate blog post about Cap and Gown Photo opportunities for seniors during this time.
Have a great weekend,
Erin D'Souza