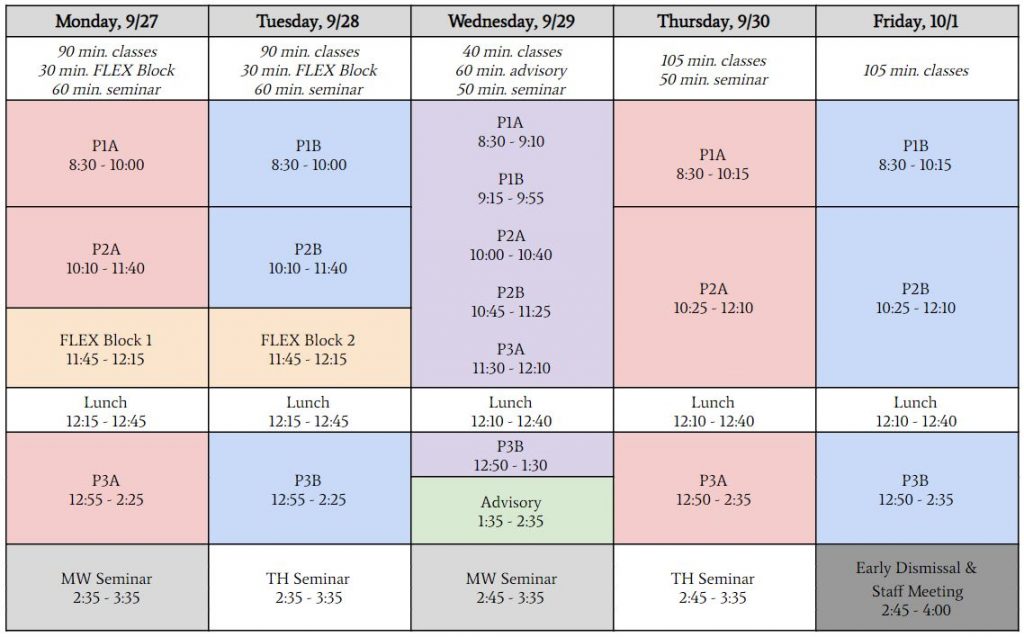 Happy Saturday, DVC Families!
We had a great week at DVC! One of the highlights was the return of our Advisory class, where we were able to listen to students share the story of their name. We love learning more about our students and giving them the opportunity to learn more about each other!
A few updates:
Student-Led Conferences (SLCs): We are looking forward to connecting with our families during Student-Led Conferences. SLCs will take place from Monday, October 11 – Thursday, October 14. Students will be scheduling conferences with their advisory teacher so that each family gets a personalized experience. Stay tuned for more information about sign ups next week. We are still determining if the conferences will be in-person, via zoom, or both. It is always our goal to meet with 100% of our families. We appreciate you prioritizing this important conference with your student and your student's advisory teacher.
PSAT & SAT Testing for All Students: On Wednesday, October 13, DVC will be administering the PSAT and the SAT on campus for all students (grades 9, 10, 11, and 12). We are happy to be able to provide this opportunity for our students to be college-ready at no cost to our families. Students will learn more information about this upcoming test in their classes. 
Makeup Picture Days: You can purchase your student's school photo by checking in the folder of your student's advisory teacher: DVC School Photos (need name of advisory teacher) Proceeds from the purchase of your student's photo support DVC. For students who missed the photo day, makeup photos are scheduled for Thursday, 9/30 and Friday, 10/1.
College Visits: We continue to have college representatives visit DVC during lunchtime. Students are informed of the colleges and invited to attend through Google Classroom. Check out our Instagram page @dvchighschool for some student interviews after talking to the USC representative! If you would like to get more information about college, please contact our counselor who specializes in college readiness, Ms. Monique Aldrete at maldrete@davincischools.org.
Chromebooks for Home Use: If you are still in need of a chromebook for your student to use at home, please contact Ms. Jackie Martinez at jmartinez@davincischools.org. We have issued many chromebooks to students who have requested and filled out paperwork, and we would like to make sure that each student who needs access to a computer at home is able to have it. 
Emergency Lockdown Drill: Our DVC students did a fantastic job with the emergency lockdown drill we had on Thursday, 9/23. Though it saddens us to have to think about this kind of danger at a school, we are grateful to partner with the El Segundo Police Department to make DVC the safest environment it can be. We continue to urge students who have concerns regarding safety to report these concerns immediately to any DVC staff member (including me at 310-350-7192) or to use the Incident Reporting Form, which is linked on the blog (dvc.davincischools.org) and the website (tinyurl.com/dvcwebsite) and allows for complete anonymity if desired. 
Please see this week's schedule at this post and also at tinyurl.com/dvcwebsite.
Wishing you an enjoyable weekend,
Erin D'Souza
Principal