Happy Friday, DVC Families!
We hope you enjoy the long weekend in celebration of Dr. Martin Luther King, Jr. and we look forward to seeing students again on Tuesday, January 21st. Please look at the full details of next week's schedule here: DVC Week 19 Schedule
Next Wednesday, January 22nd, is a busy day at DVC. Please take note of the following events:
RACC College Fair for 10th Grade @ 10:30am (students only)
School Site Council Meeting @ 4:00pm in the Fishbowl
FAFSA Night for 12th Grade @ 5:00pm in the MPR
We will end the week with a morning Community Dialogue in celebration of students who've earned honor roll designations for Semester 1.
Students who wish to change their seminar must submit their requests to the front office no later than Friday, January 31st.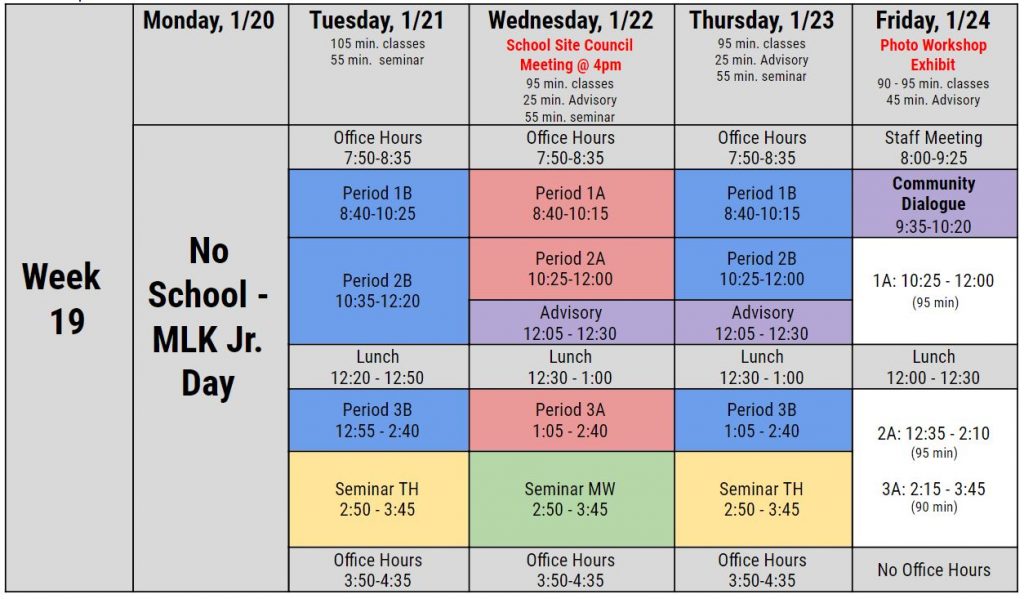 Have a great weekend,
Erin