Happy Sunday, DVC Families!
Our Black Student Union did a terrific job putting together an informative and celebratory Community Dialogue for Black History Month. Here's a picture of the team who made it happen. Kudos to this group!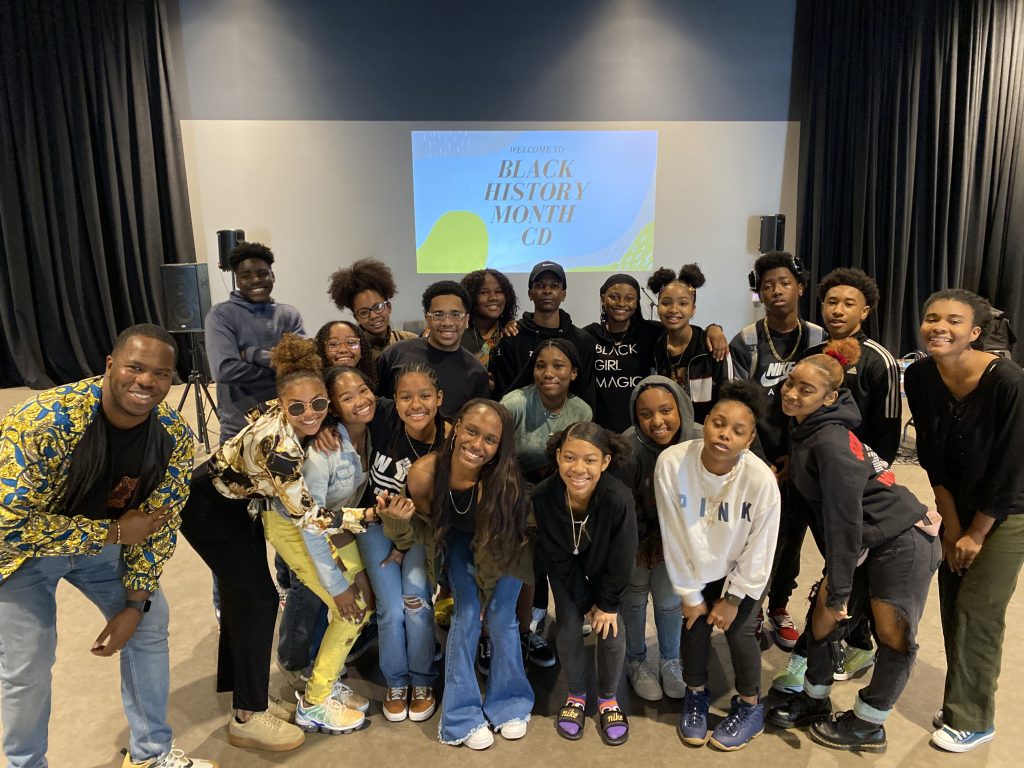 Next week is Black History Spirit Week. Check out the spirit days here:

Here's a snapshot of next week's schedule. Please click on the link for full details: DVC Week 24 Schedule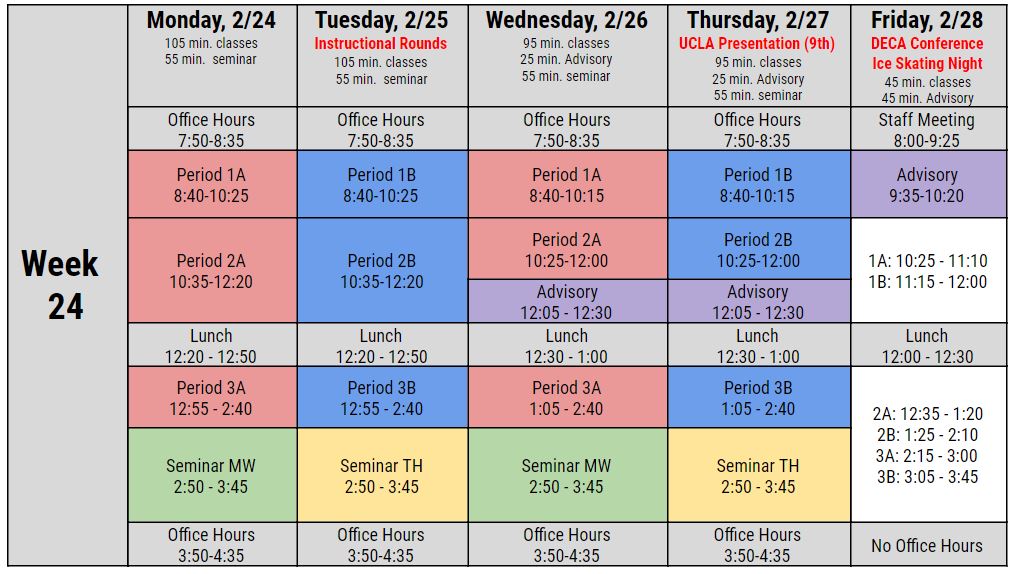 We have a presentation from UCLA for our 9th graders on Thursday, 2/27, and our Strategic Communications students leave for the DECA Conference on Friday, 2/28. There's also an Ice Skating Fundraiser at the Toyota Center on Friday, 2/28 at 7:20pm. Please purchase your tickets at DVC as there is a limit to the number of tickets available.
Mark your calendars: We have Student-Led Conferences coming up from March 9th – March 12th! We are looking forward to welcoming all of you to DVC during that week.
Sincerely,
Erin